Collaborative Automation brings ultimate flexibility to UET's compact cartoning machines
Supplier News
The Compact 5 is the most comprehensive machine in UET's range, with 10 loading stations. This vertical compact cartoning machine (based on UET's patented rotary size star wheel STELLA10, trademarked) enables operators to easily make almost tool-less changeovers between different carton dimensions and formats, without numbers of change parts.
With 10 stations available, the cartoner can be configured in many ways, including setting fixed stations to run various carton formats. Examples include: hotmelt, reverse tuck, aeroplane tuck, and 5th flap cartons. What's more, it has the capability to run combinations of these formats, such as: hotmelt lower flap, and tuck in upper flap with/without an additional glued flap.
There is also the possibility for additional equipment to be added onto the Compact 5. These include:
automatic leaflet inserter/dispenser
label applicator
coding equipment (TT, Inkjet, Emboss, Laser)
pharma code checks for both leaflets and boxes
multifunctional cameras
serialisation equipment
grouping tables/tilt and turn devices set on outfeed for onward checkweigher/labelling/and tamper evident applicators
The demonstration machine that is being exhibited at Interpack features fixed stations to facilitate the running of reverse tuck cartons, cartons with a 5th eurohanger flap, aeroplane tuck flap cartons and has the added functionality to also run as a carton erector. Additional equipment add-ons include a leaflet inserter and a separated loading area, which enables the end user to produce cartons that require multiple components to be loaded. Another benefit of the additional separated loading area is the ability to have a second operator running the machine, in turn maximising the final output.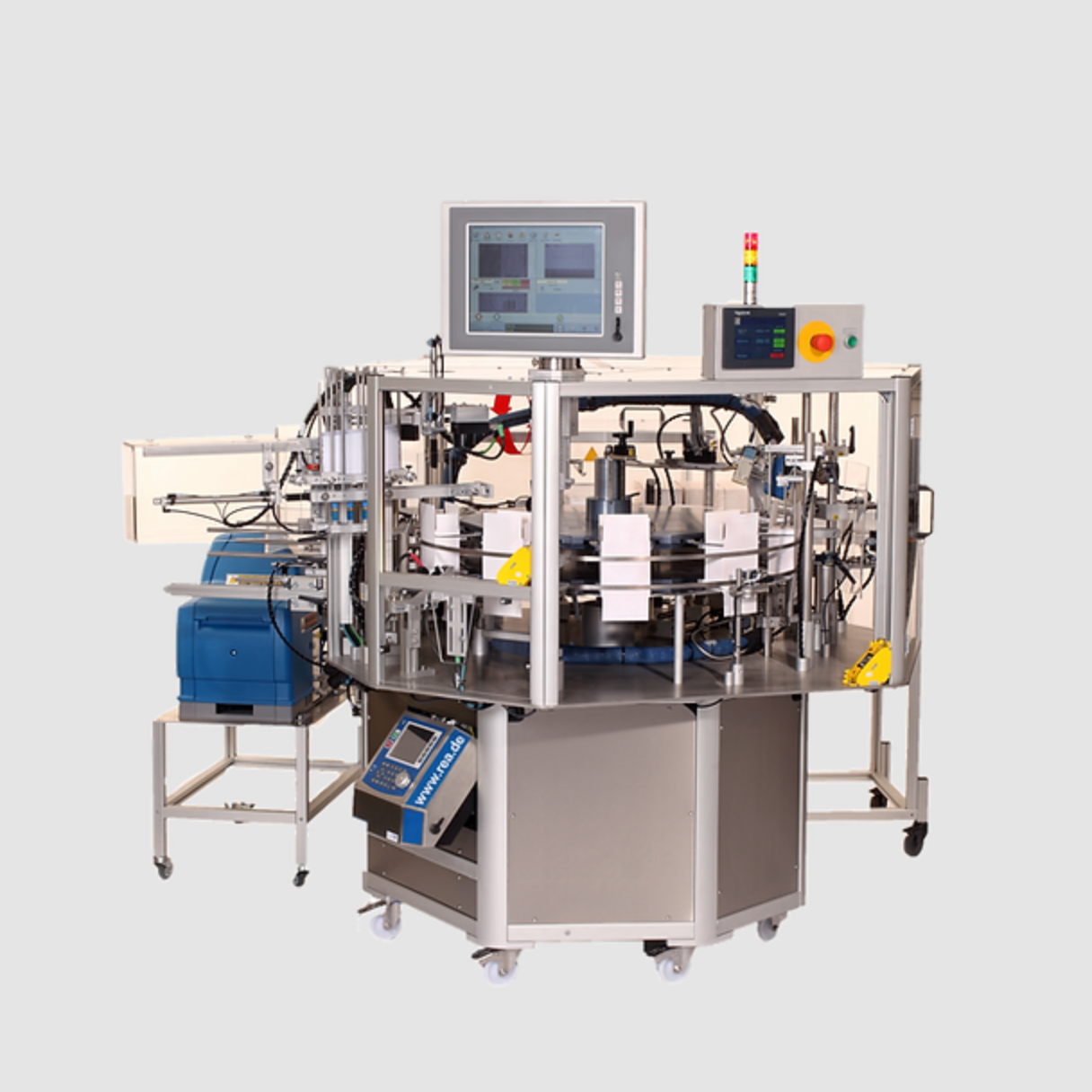 Have you considered automating?
Launching at Interpack, UET will also show how their cartoning machines can be further enhanced with the use of collaborative robots (cobots). Alongside the Compact 5 will be a universal robot, the UCR3e, a compact bot that's a good match for working within a small footprint. The cobot can be considered for customers with existing Compact machines as it can work alongside the machine (as will be demonstrated at Interpack), or can be integrated within the machine's plate.
There are many benefits associated with the introduction of the cobot; easy programming, fast set up, seamless change between applications, and gives you the ability to automate almost any manual task.

For further information contact the Acer Team, UET's appointed UK and Ireland agent.
This article was originally published by Acer Machinery Solutions.