Bostik wins 2022 Supplier of the Year Award
Supplier News
Bostik wins 2022 Supplier of the Year Award for materials and supplies
Bostik, a leading global adhesive specialist for industrial, construction and consumer markets, received the 2022 Supplier of the Year Award for Materials and Supplies on October 17, 2022 at the APA-EWTA Annual Meeting and Info Fair in Aventura, FL.
Presented together by the American Plywood Association (APA) and Engineered Wood Technology Association (EWTA), Materials and Supplies is one of three categories under the Supplier of the Year Award. This category recognises companies who have demonstrated excellence by providing quality assurance and on-time supply to the engineered wood market. The other two award categories include Equipment and Tooling as well as Consulting and Services. Every year, all EWTA members are considered for a Supplier of the Year Award based on the materials, equipment or services they offer. A voting committee, comprised of industry member representatives who work with the members throughout the year, then assesses which member they feel excelled the most in these areas.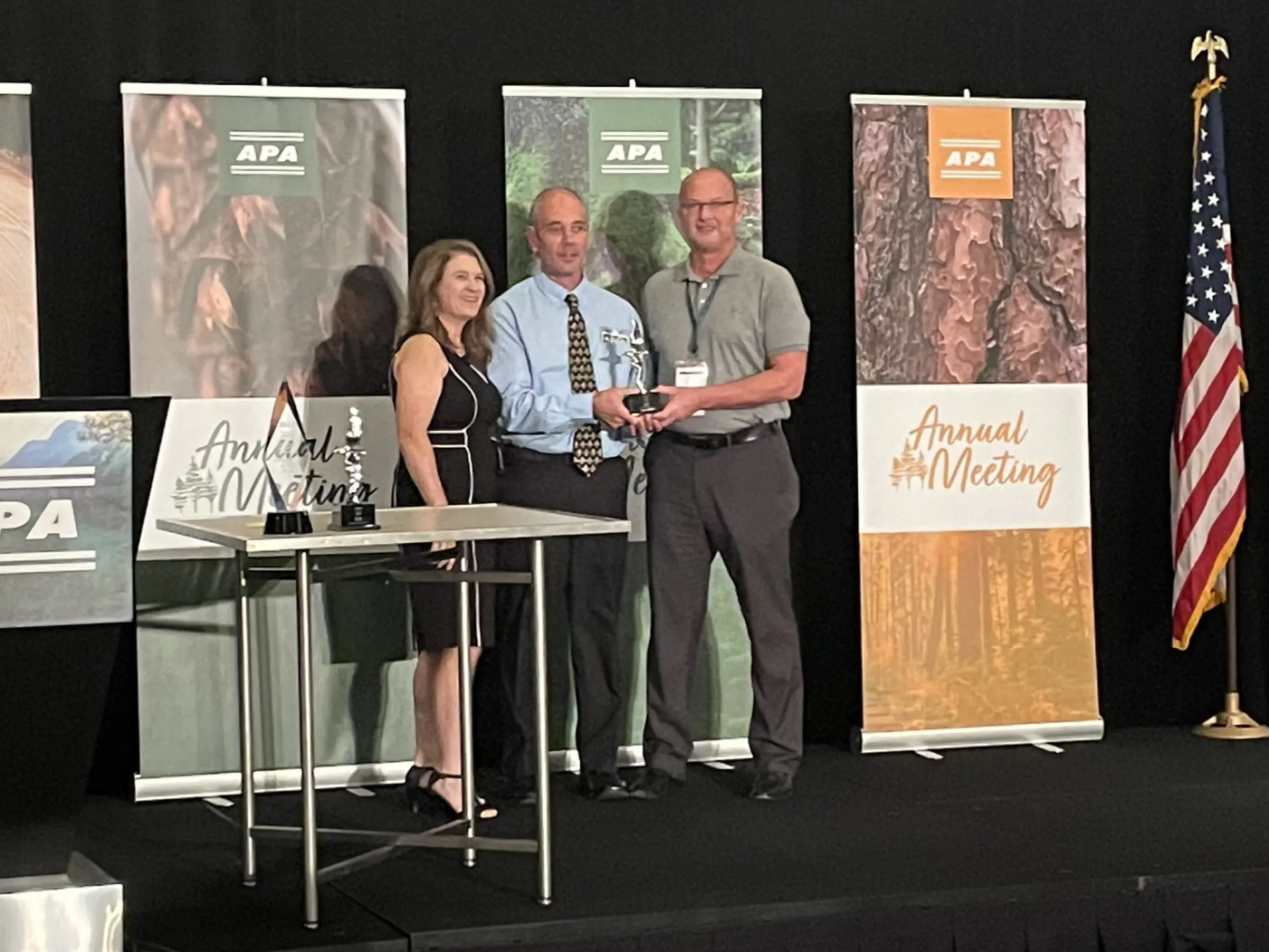 During the last night of the 2022 EWTA Info Fair, the Supplier of the Year Award for Materials and Supplies was presented to Bostik, recognising how the company has expanded its adhesive solution offerings for engineered wood applications. Through acquiring Ashland's performance adhesives business unit, Bostik has added Isoset™ portfolio of engineered wood adhesives. These EPI and PEP adhesives set the standard for structural applications on structural finger joints, I-joists, glulam and other demanding applications. Most recently, the portfolio has expanded to include Isoset™ HX Adhesives, which are single-component, moisture-curing, structural adhesives that have passed qualification requirements to achieve the PRG-320 standard for performance-rated, cross-laminated timber (CLT). This provides quality assurance across application needs. Further, the Isoset HX adhesive family has passed local code requirements for open assembly times ranging from 7 to 80 minutes, which enables increased manufacturing flexibility and maximised productivity while providing excellent structural properties for improved end-use durability.
"It's been a very challenging year in our industry, which makes the Supplier of the Year Award recognition extremely meaningful," said Tom Stewart, Regional Business Director for AMAS Building Components. "Our team has done an amazing job negotiating through supply chain shortages and inflation on raw materials. Knowing that the customers we work with on a daily basis voted for us to be recognised as the top tier supplier makes us excited for what's still to come in this dynamic and growing industry."
This article was originally published by Bostik.