AmbaFlex: Enhancing production efficiency through offline buffering
Supplier News
In many production lines, frequent start-stop cycles of machines can significantly impact operational efficiency. To address this challenge, an effective solution is the implementation of an offline buffering system. By utilising an accumulation mechanism, items can be held in place during machine downtime, preventing bottlenecks and maintaining a smooth flow along the production line.
One customer, faced with the common issue of small stops and jams in their cartoner layout, sought a simple yet effective way to buffer their product flow. They required a buffer that would provide sufficient time for engineers to resolve any issues that arose during these micro stops.
The AmbaFlex SpiralVeyor emerged as the ideal solution. Not only does it offer a compact footprint, but its patented triple-e technology enables enhanced performance, increased height, and reduced energy consumption and maintenance costs.
In this specific case, the implementation of the AccuVeyor AVo, featuring a 90-meter conveyor belt, extended the line's operational time by an additional 8 minutes. When a downstream stop occurs, the first switch signals the diversion of products "offline" to the SpiralVeyor.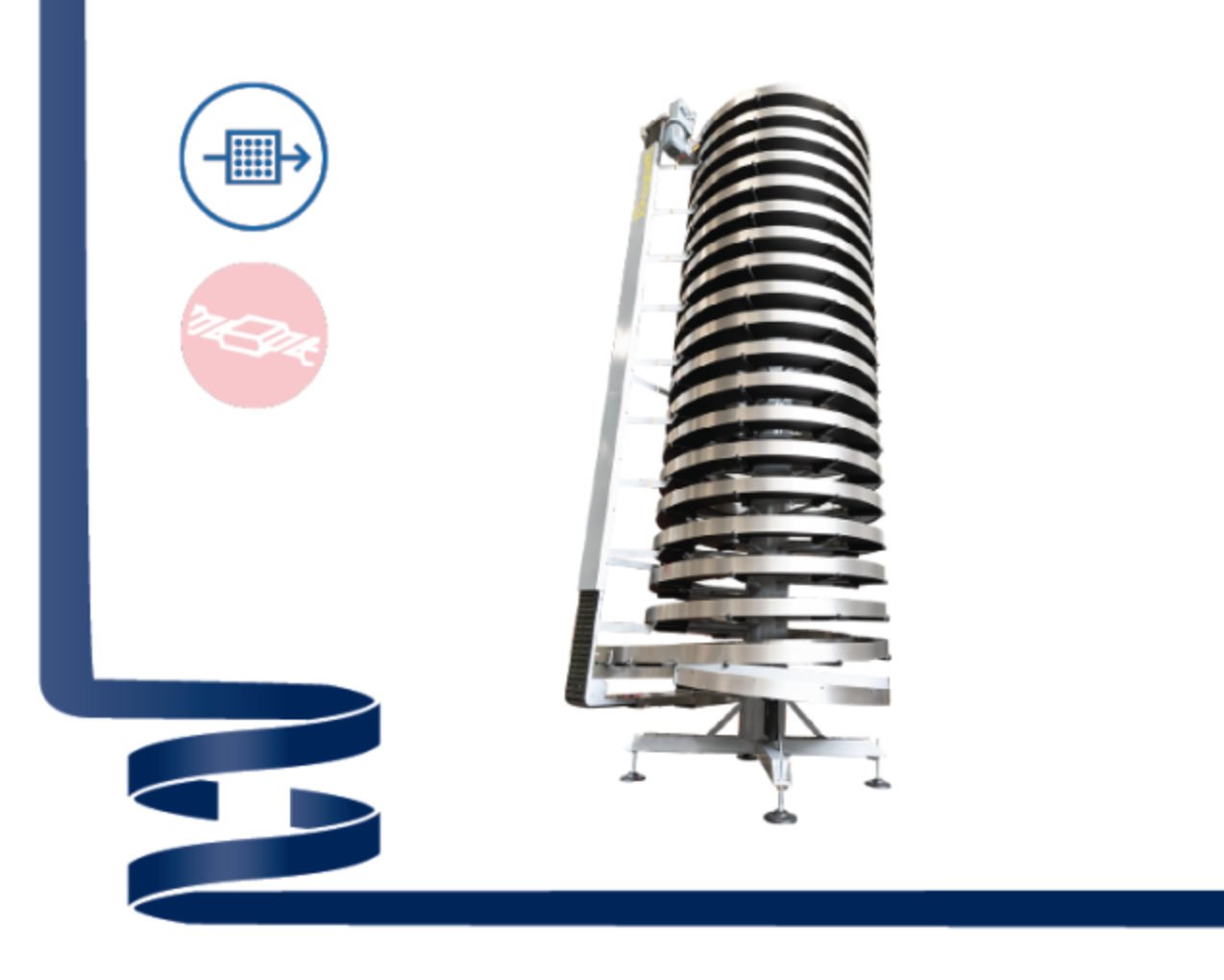 The AVo, a reversible system, provides vertical accumulation, effectively buffering the products. Products are fed into the AccuVeyor AVo on a Last In, First Out (LIFO) basis. Once the downstream process resumes, the AVo reverses, and through a second switch, the products are seamlessly reintegrated into the production line. This "offline" buffering system effectively compensates for downstream stops, significantly improving overall production efficiency.