Achieving safe & sustainable food packaging: where are we now?
Events
Food Packaging Forum workshop
Title: Achieving safe & sustainable food packaging: where are we now?
Where: Zürich & online
Registration & detailed programme: https://www.foodpackagingforum.org/events/workshop2023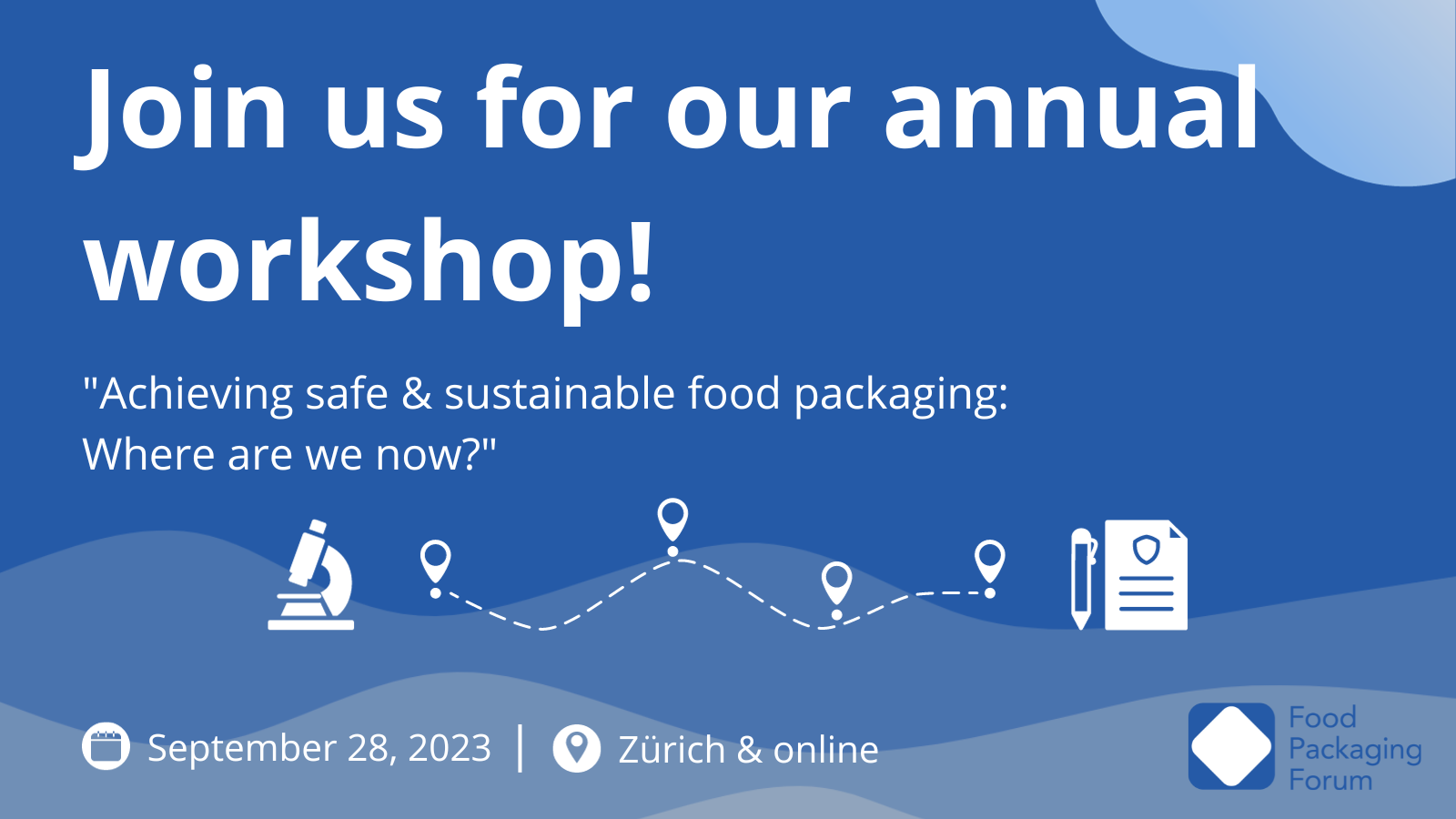 Don't miss this one-of-a-kind event in the field of food packaging and health to learn about recent developments in science, business, advocacy, and regulation as well as to share perspectives and experiences! This annual gathering brings together a diverse group of international stakeholders from government, industry, food service, retail, academia, civil society, and beyond. It will be held in a hybrid format that allows participants to join either in person or online to follow and engage in the presentations and discussions from anywhere.
We invite you to join us on Thursday, September 28th for a day of insightful expert presentations, panel discussions, and networking under the theme "Achieving safe and sustainable food packaging: Where are we now?" Discussions throughout the day will reflect on recent advancements made in science, policy, and practice related to food contact materials (FCMs) and health, as well as assess where we are and what still needs to be addressed to achieve safe and sustainable food contact materials and articles in the real world.