Labatt injects $13.09M into London brewery's new packaging lines
Business
Labatt Breweries of Canada is reinforcing its commitment to sustainability and meeting consumer demand with a $26.6 million investment in its London brewery. This substantial funding primarily focuses on enhancing the brewery's production capabilities and introducing innovative packaging solutions.
The packaging aspect of the investment allocates $13.09 million to introduce two new packaging lines, leveraging cutting-edge technology that utilises sustainable paperboard. This not only aligns with Labatt's commitment to sustainability but also reduces the use of glue in packaging compared to previous models. The enhanced packaging lines also improve inspection capabilities, ensuring robust packaging that meets the evolving demands of Canadian consumers.
In response to the increasing consumer demand for Labatt's products, the brewery is investing the remaining $13.5 million to expand its fermenting cellar with four new tanks. This strategic move will boost the London brewhouse's capacity by 597,000 hectolitres per year, equivalent to the addition of four new tanks.
This investment is part of Labatt's broader initiative to evolve with consumer preferences and prepare for future growth. It follows the brewery's significant $52.6 million investment in line upgrades, enhancements, and sustainable innovations in 2021. The total capital investments made by Labatt in Ontario from 2019-2023 now stand at nearly $80 million, underlining the company's sustained commitment to the province.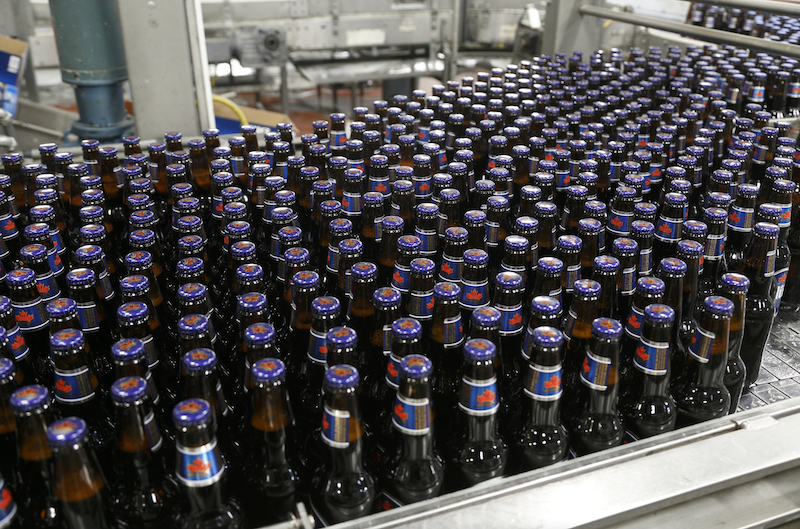 Alex Martel, Brewery Manager, London, Labatt Breweries of Canada, said: The new packaging line at our London brewery will improve the way we package our products from both an environmental and quality assurance standpoint. We are constantly doing what's needed to ensure the brewery is prepared for future growth through production and environmental efficiencies, and this injection of capital will go a long way to optimise our brewery.
The upgrades and expansions facilitated by Labatt's capital investment program not only contribute to the brewery's operational efficiency but also positively impact the local London community. Labatt's forward-thinking investments are poised to make a lasting impact, ensuring sustainability and meeting consumer expectations for years to come.