Kärcher teams up with Storopack for sustainable packaging pilot
Business
Kärcher, the renowned cleaning equipment manufacturer, is pioneering a sustainability journey in collaboration with Storopack, a leader in packaging solutions.
Kärcher is taking a significant stride toward sustainability by replacing traditional EPS packaging with the innovative RENATURE® 3D, an eco-friendly packaging solution from Storopack. This transformative step is set to revolutionise the packaging industry and significantly bolster Kärcher's commitment to environmentally responsible practices.
The product at the centre of this environmentally conscious transformation is Kärcher's SC3 steam cleaner. By adopting RENATURE® 3D, Kärcher is not only enhancing its sustainability commitments but also offering a TÜV Austria-certified protective packaging alternative primarily crafted from plant starch.
This solution is home and garden compostable, thereby adding to its eco-friendliness. What's more, depending on the packaging design, this bio-material can achieve remarkable CO2 savings of up to 50 percent.
An additional environmental boon is that the starch used in the production of RENATURE® 3D is sourced as a by-product from the food industry, significantly reducing waste.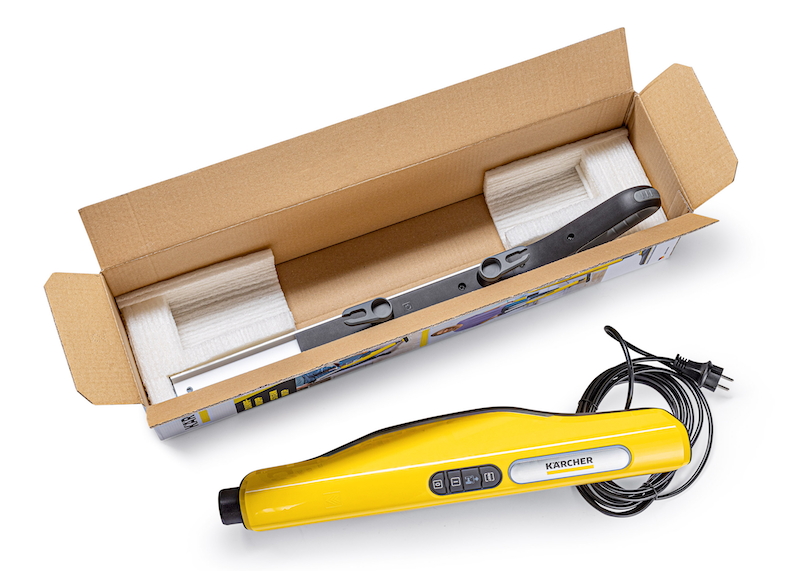 It's also noteworthy that RENATURE® 3D maintains the same protective qualities as EPS packaging, ensuring that products remain safe during shipping.
Furthermore, these eco-conscious parts are reusable, granting consumers the flexibility to repurpose them for shipping their own items. By simply trimming and wetting the existing packaging, they can easily craft new protective structures for various objects, adding a practical dimension to their sustainability efforts.