Sirane presents 'world first' ovenable packaging printed with water-based inks
Technology
Sirane is now offering ovenable films and pouches printed with environmentally-friendly water-based inks in what the company believes is a world's first.
We offer a wide range of custom-printed ovenable/microwaveable bags and films – including self-seal and heat-seal cooking bags, stand-up pouches and more. Now we can offer customers a way to reduce their environmental impact by printing using water-based inks which have been certified for high temperature use.
Peter Ralten, commercial and business development director, said: "Consumer demand for ovenable convenience is growing rapidly and it is essential food cooked in plastic packaging, a very popular way of cooking, is safe. It is great that we have been able the reduce the environmental impact of these products."
The NPD team and factory have been working non-stop to get this product out into the market. These ovenable printed films and pouches are truly a great step forward taking the environment, health and safety into consideration.
These are the first materials printed and laminated with water-based inks and adhesives successfully tested by Smithers for ovenable food safety performance up to 220°C (430°F). They are compliant with EU and FDA packaging regulations.
"We believe this is a world first as a laminate, printed with water-based inks and using water-based adhesives, which has been approved for oven use," added Peter.
New inks, print and lamination techniques have been used to achieve fantastic print results which can include Sirane's Amethyst print technology. Amethyst uses our customised water-based ink system and enables printing with a higher print definition, enhanced image clarity and greater densities – with no plate costs.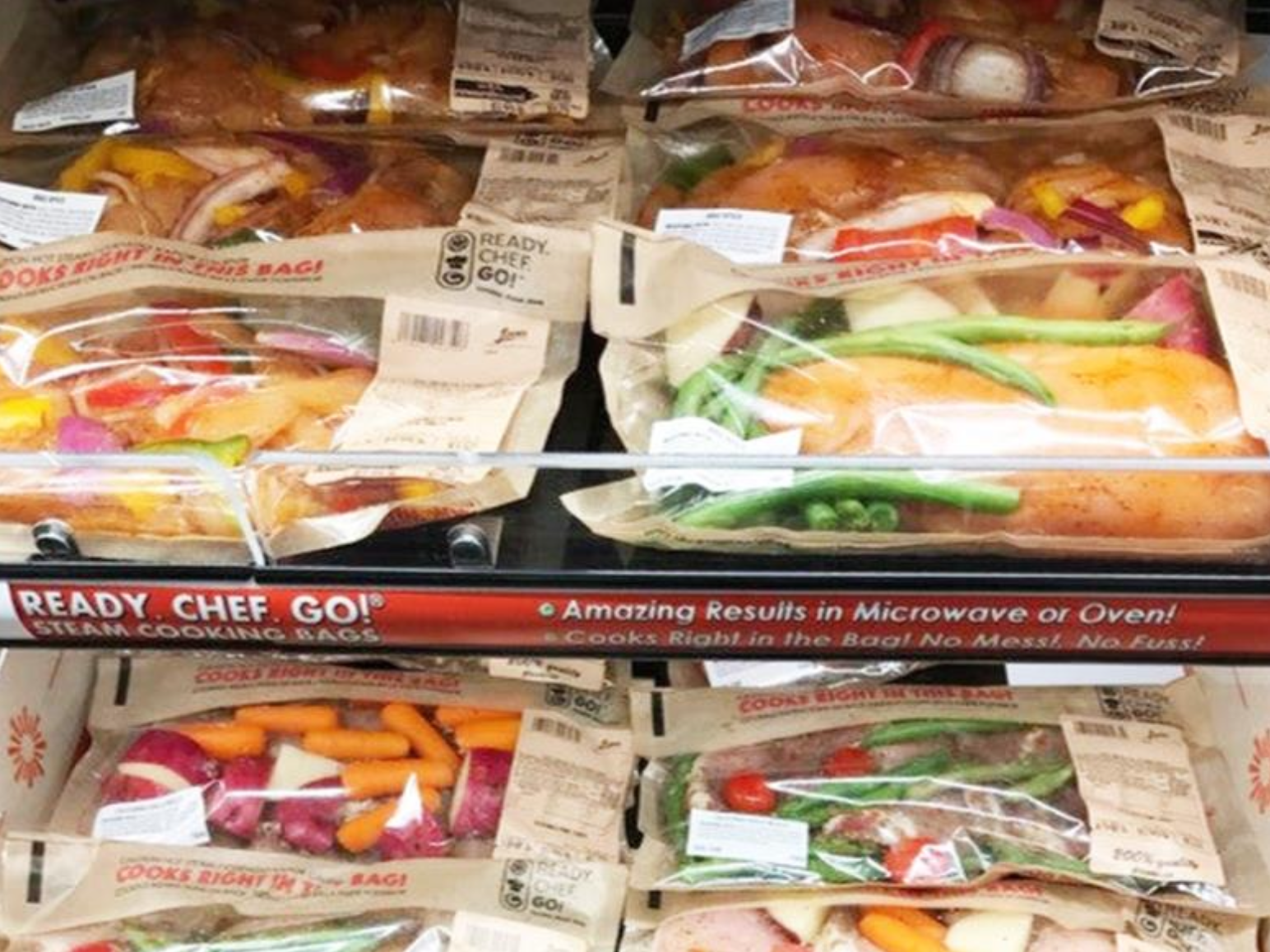 Using water-based printing greatly reduces the VOCs (volatile organic compounds) emitted during production. And while typical solvent-based adhesives contain unwanted substances which can release aromatic amines, compounds classed as potential human carcinogens and known to cause cancer in animals, our water-based adhesives do not contain these unwanted substances in the first place.
Eco-credentials can be boosted further by using materials containing post-consumer recycled (PCR) content, all materials with 30% or more PCR content are exempt from the plastic tax (UK).
These ovenable materials printed with water-based inks are available in reel form, as flat bags/pouches or as stand-up pouches. The films can be used for safe higher temperature cooking of most food types including fish, meat, poultry and vegetables.
Rachel McKenna, innovation and business development manager, said: "This is fantastic achievement, expanding our in-house capabilities and product offering to customers and furthermore, demonstrating the close teamwork between departments to successfully lead new developments from concept to launch."
Sirane will be exhibiting at Packaging Innovations at the NEC, Birmingham, from February 15-16 – find us on stand F44.
This article was originally published by Sirane.