New circular packaging material for frozen and chilled food packaging
Sustainability
Stora Enso has announced the release of Tambrite Aqua+, a new circular packaging material for frozen and chilled food packaging that reduces the need for fossil-based plastics and improves recyclability after use.
Tambrite folding box board has been known for its excellent printability, runnability, and robustness for over fifty years, providing industry-leading stiffness and bulk. Tambrite Aqua+ is a new water-based dispersion coating that delivers the required protection and food safety, reducing the need for plastic.
Tambrite Aqua+ is fluorochemical-free, moisture and grease-resistant, and comes with the PAP21 logo, indicating that it can be easily recycled with normal paper and board waste streams. The material utilises a dispersion coating that helps to minimise the use of plastic, reducing the costs incurred by packagers, such as extended producer responsibility (EPR) fees.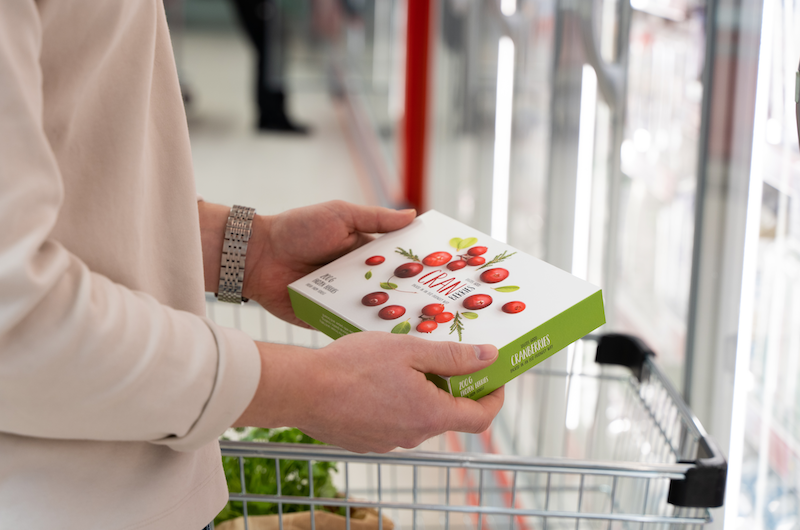 Dispersion coatings enable more fibres to be recovered in the recycling process than alternative barrier solutions, maximising the fibre yield from the material during recycling. This results in a more efficient and sustainable recycling process.
Consumers have been clear in their wishes to use more circular packaging in their day-to-day lives. In Tambrite Aqua+, we are proud to be offering a renewable fiber-based packaging material that is designed for easy recycling, says Sofia Hallbäck, Business Development Manager, Barrier Solutions at Stora Enso.

This solution proves that the requirements of packaging for frozen and chilled food, as well as the more demanding dry food, can be met using innovative new technology.
Stora Enso's Tambrite Aqua+ is a step towards a more circular economy, where sustainability and recyclability are key factors in the packaging industry.