Bio-D introduces reusable bottles crafted from post-consumer recycled plastic
Sustainability
Leading UK ethical cleaning company, The Bio-D Company, has collaborated with Berry Global to launch a range of reusable bottles crafted entirely from post-consumer recycled (PCR) plastic. The collection comprises 750ml, 1 litre, and 5 litre sizes, catering to Bio-D's various liquid products, including Laundry Liquid, Fabric Conditioner, Dishwasher Rinse Aid, Washing Up Liquid, and Home & Garden Cleaner.
Bio-D specialises in creating cleaning products that offer 100% naturally derived alternatives to toxic chemicals, ensuring safe and efficient cleaning practices that are environmentally friendly. In line with their commitment to safeguarding the planet, Bio-D has determined that utilising 100% PCR bottles is the most suitable and responsible packaging choice for several of their liquid products.
Aside from being environmentally responsible, the bottles are designed to offer exceptional durability and longevity. They can be refilled multiple times at over 300 refill stores nationwide, promoting reuse and reducing waste. Moreover, at the end of their lifecycle, the bottles can be easily recycled.
By employing 100% PCR bottles instead of virgin plastic, Bio-D estimates that they save approximately 13 tonnes of CO2 emissions annually.
The bottles are blow moulded using 100% PCR HDPE and feature an embossed Bio-D logo to maintain brand visibility throughout their lifespan. The design of the 1 litre Laundry Liquid and Fabric Conditioner bottles includes a handle for secure handling and controlled pouring.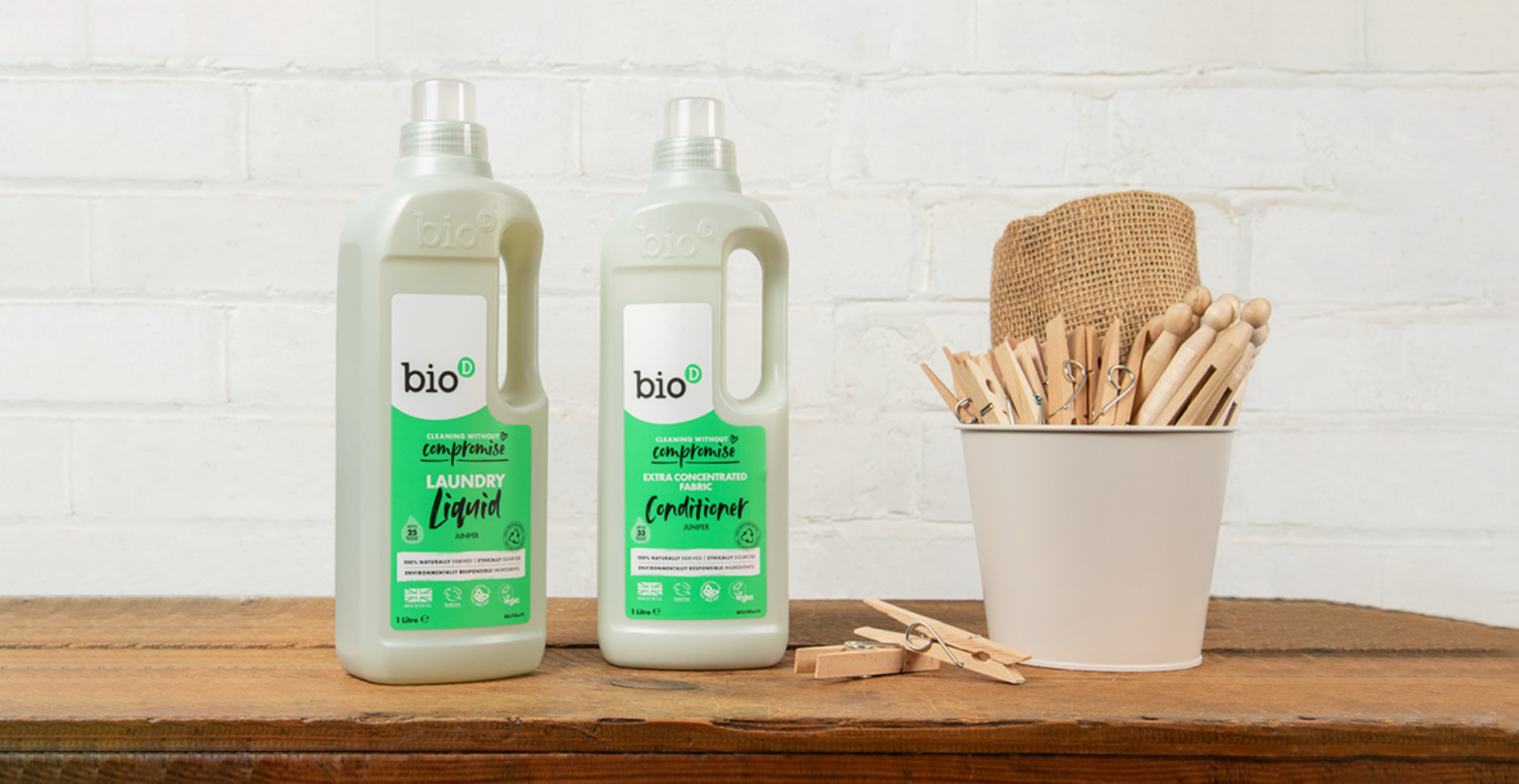 The successful production of these bottles was made possible through Berry's technical expertise and design capabilities. Berry BMS leveraged the processing experience of Berry's specialised recycling business, Berry Circular Polymers, during the development process. Additionally, the plastic closures for the bottles are produced by Berry Norwich, providing Bio-D with a comprehensive, single-source bottle and closure solution.
Heather Nixon, Bio-D's Sustainability Manager, said: Our customers are naturally very sustainability conscious, so it is vital that our packaging represents the same ethos. Reusable bottles made completely from PCR offer a more sustainable solution than alternatives such as pouches. Berry has worked hard to ensure that the bottle is tough and long-lasting while also offering convenience and ease of use for the consumer to deliver a solution that is fit for purpose while fully complementing our brand values.