Sustainable packaging leader: Berry Global honoured as Manufacturer of the Year
Supplier News
Berry Global has been awarded the prestigious Manufacturer of the Year (over £25m) at the esteemed Made in Central and East England Awards, honouring the region's top manufacturing industry leaders. This remarkable achievement has also secured Berry Global as a finalist for the upcoming National Awards, set to be announced in June.
The judging panel highlighted Berry's noteworthy investment in an in-house recycled polypropylene solution. This innovative solution is utilised in the manufacturing of plastic closures, jars, tubs, and pumps for a wide range of domestic and industrial applications. The judges recognised the company's dedication to leveraging sustainable materials and processes to drive positive change in the packaging industry.
Berry Global's success can also be attributed to its exceptional customer service, characterised by short lead times and low minimum order volumes, including multi-product orders. This approach ensures that customers have rapid access to a diverse selection of high-quality packaging solutions, tailored to their specific needs.
At Berry Global, our mission is to create innovative packaging and engineered products that enhance the lives of people while prioritising environmental sustainability. Leveraging our advanced global capabilities, leadership in sustainability, and extensive expertise, we serve customers worldwide, producing creative and innovative solutions with a circular economy in mind.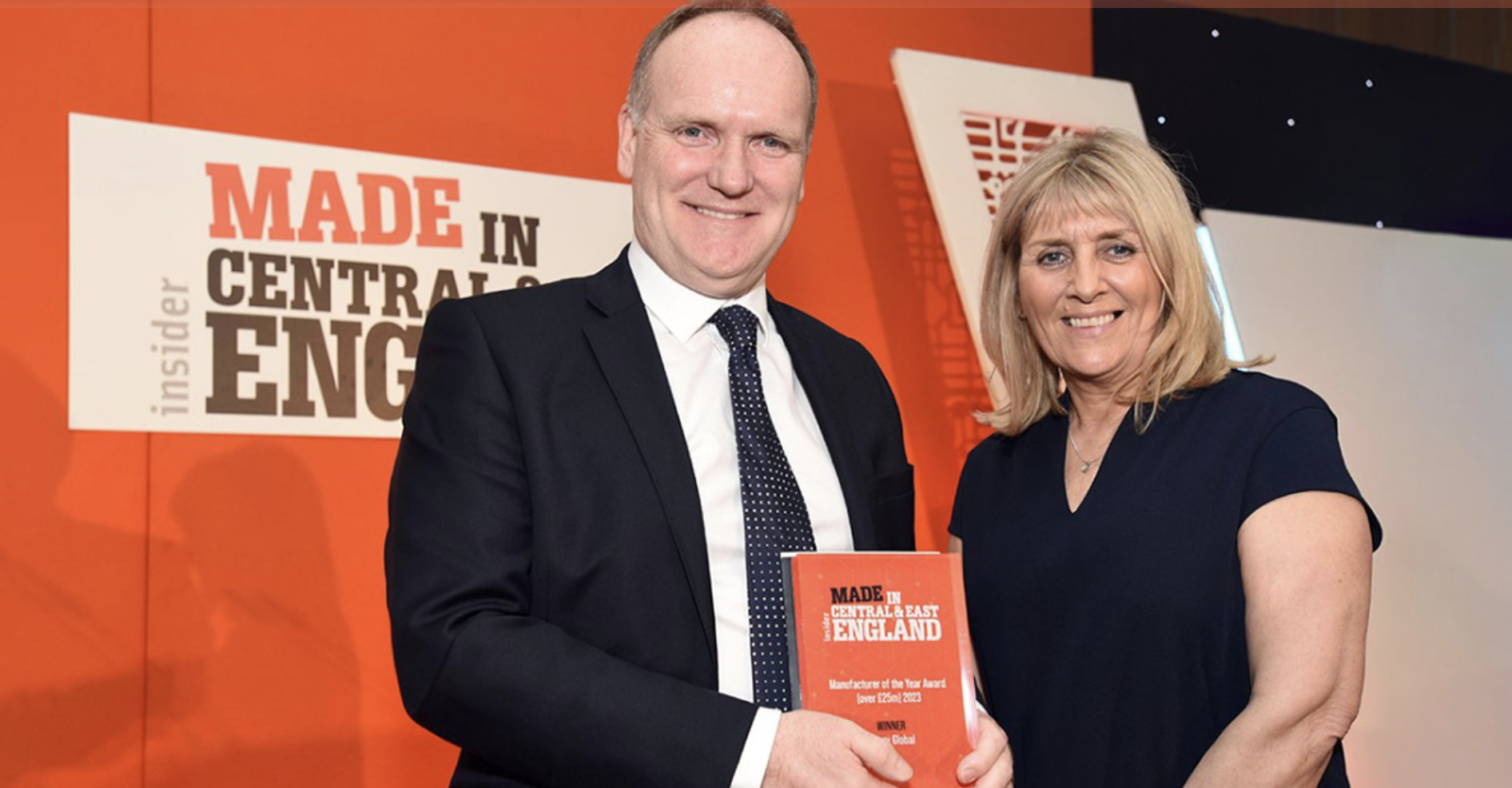 A significant component of the Berry portfolio is the Berry B Circular range, which showcases impactful enhancements such as the incorporation of recycled materials, mono-material packaging, and refillable/reusable formats. These features enable brand owners to align with their sustainability goals and meet consumer demands while complying with legislative requirements for plastic packaging.
Joe Horton, Product Line Director, Berry Agile Solutions, said: Winning the Manufacturer of the Year Award is a testament to Berry Global's hard work, dedication and commitment to manufacturing processes, high quality system standards and high levels of service.
By receiving the Manufacturer of the Year award, Berry Global reaffirms its commitment to sustainable packaging and driving positive change within the industry. Through continuous innovation and collaboration, Berry Global remains at the forefront of delivering solutions that benefit both the planet and its inhabitants.