PDC International introduces shrinkbanders for sanitary environments
Supplier News
PDC International Corporation, a global manufacturer of precision shrink sleeve labelling and tamper evident shrink banding machinery, has introduced its FC-400 sanitary design shrink bander for washdown food and dairy environments.
The FC-400 is a robust, flexible system for the precise application of tamper evident shrink bands to tapered and straight-wall canisters and tubs. The units are ideally suited for banding tubs typically used for spreads, ice cream, oatmeal, yogurt, toppings, and dried fruit.
FC-400 Shrink banders apply tamper evident bands 1 to 2.3 inches (25 to 60 mm) high and 2.5 to 6.75 inches (63 to 172 mm) in diameter. They are compatible with major commercial shrink sleeve films, such as PVC and PET (including freezer grade films).
Systems have a touch screen interface, static eliminator, and low-material sensor. Other standard features include full safety enclosure, heavy-duty mechanical construction, PLC control and servos, tool-less changeover, upstream photo-eyes, motorised material unwind, and material-out sensors.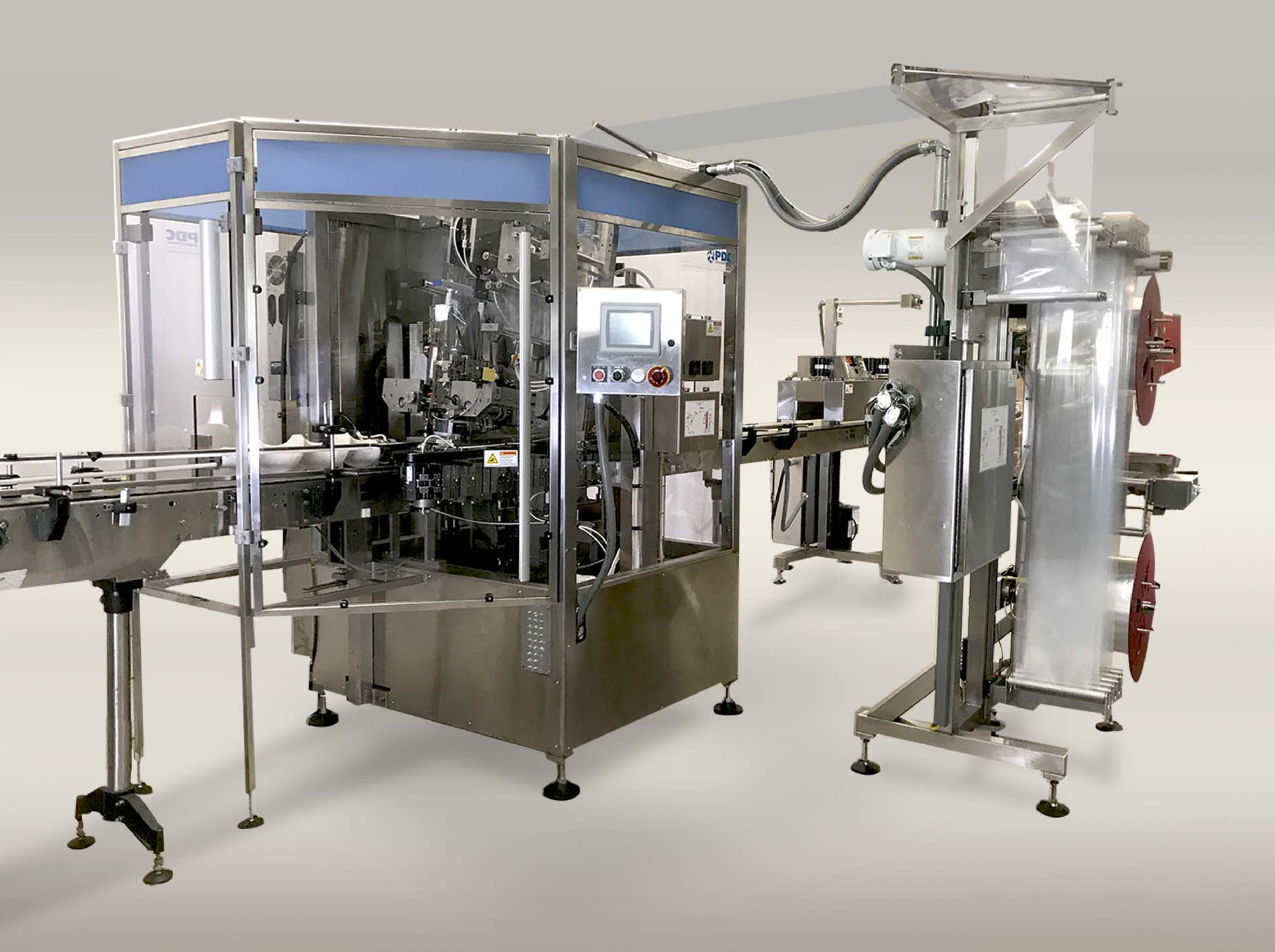 The FC-400 can be upgraded with additional sensors, various Rockwell PLCs and touchscreens, power transformers, and motorised height adjustment with pre-set positions for quick changeovers. Zero-downtime Splice-on-the-Fly Material Accumulators are also available.
Fully mechanical, the FC-400, like all PDC systems, performs without vacuum or pneumatic devices, or spinning knives – the three major causes of difficulty and downtime. Equally important, F Series shrink-banders meet all sanitary environment criteria, including requirements related to construction, access, clean ability, weldments, and hygiene. Sanitary construction features include zero penetration of hollow frame members, wash-down modes for cleaning, and stainless mesh guarding instead of the typical polycarbonate guarding.
PDC's F Series Sanitary shrink-banders are all stainless steel and use exclusive PDC blade technology, which delivers months of clean, perfect cuts. The blades are technologically superior to the fragile "spinning knife" devices of competitors' machinery, whose average life span is measured only in days. PDC blades not only have an average service life of months or longer, but blades can be re-sharpened for a service life that is unsurpassed in this type of machinery.
Like all PDC packaging systems, the FC-400 is made in the USA using high quality, off-the-shelf components, assuring that the cost of ownership remains low throughout the system's long life. Systems incorporate field-proven controls technology and electrical panels can be UL certified.
This article was originally published by PDC International.