PDC International AccuSplice articulating splicing table
Supplier News
Cut costs and speed up production time with PDC International's AccuSplice articulating splicing table.
One of the major factors contributing to downtime in shrink sleeve labeling operations has been identified as the time-consuming splicing process during roll changes. In these operations, rolls of sleeves often need to be replaced every 15 minutes, depending on the sleeve height and application speed. However, the precision and cleanliness of the splicing process play a critical role. If the splices are not accurate and clean, they can cause jams in the labeling machine, resulting in costly downtime required to clear the jams, rethread the machine, and perform additional splices. Recognising this challenge, PDC has developed an innovative solution called the AccuSplice Splicing Table, which aims to eliminate these issues and enhance uptime and productivity.
PDC's proprietary AccuSplice Splicing Table is specifically designed to facilitate quick and precise splices that seamlessly run through sleeve applicators without causing jams. Unlike splices of single-thickness flat stock, sleeve splices require precise alignment both at the front and back, ensuring that the edges are perfectly matched to allow the material to pass smoothly over forming devices like mandrels. Additionally, the splices must not adhere to each other on the inner surfaces of the sleeve to avoid any potential jams.
The AccuSplice Splicing Table features dual magnetised hold down bars, enabling accurate cutting of both old and new label roll tails. It also incorporates a tape dispenser for convenient and precise placement of the tape, emerging guide plates that move the slit tails aside to ensure precise tape positioning, and a sturdy stainless steel construction for durability. By leveraging this advanced technology, operators can minimise downtime during roll changes and prevent jams caused by poor quality splices, thereby maintaining high levels of productivity.
To further enhance operational efficiency, PDC offers Zero-Downtime Splice on the Fly Accumulators, which can be installed separately or integrated within the machine frame. These accumulators create a buffer of material, allowing operators to perform splices while the machine continues to run smoothly. When combined with the AccuSplice Splicing Table, these solutions provide a winning combination that reduces downtime and boosts overall productivity.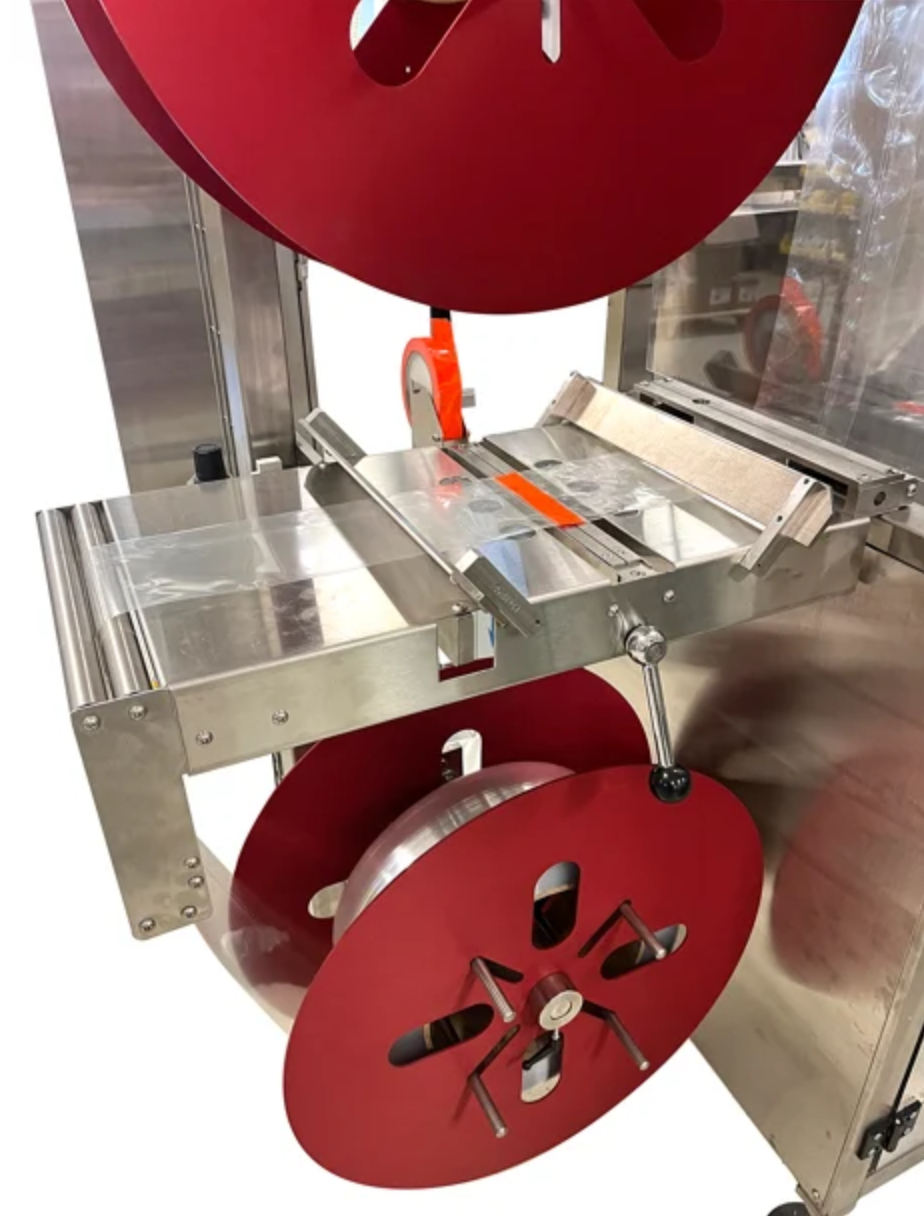 PDC is committed to providing exceptional customer service and offers prompt assistance for any installation or operation issues related to their equipment. For businesses looking to optimise production time and reduce costs, reaching out to PDC's dedicated team is a step towards achieving these goals. Discover the advantages of partnering with PDC and take your operations to new heights!