ISRA VISION dual inspection solution for flexible packaging
Technology
Think Twice – Think Dual
ISRA VISION presents a very new approach to combined inspection systems – the DualSTAR system – for the first time at the ICE Europe exhibition under the slogan "Think Twice – Think Dual." It combines the capabilities of the Smash and PrintSTAR inspection systems from ISRA, achieving 100% quality control of unprinted films and printed materials.
DualSTAR is worldwide the first system that can inspect both printed and unprinted materials, such as films and other web materials. This process optimisation throughout the entire value chain offers the user enormous benefits, especially in converting. For example, they now need only a single inspection system on machines such as laminators, rewinders, and slitters. Moreover, thanks to 100% inline inspection, customers enjoy significant advantages in both increasing quality and reducing costs. The system detects and prevents defective production at an early stage – a huge step towards improved sustainability. At ICE Europe, the DualSTAR system will also be demonstrated with the new LiveWebView function. Only recently introduced by ISRA, this technology enhances the options for checking the printed image even further by providing live images on a separate screen.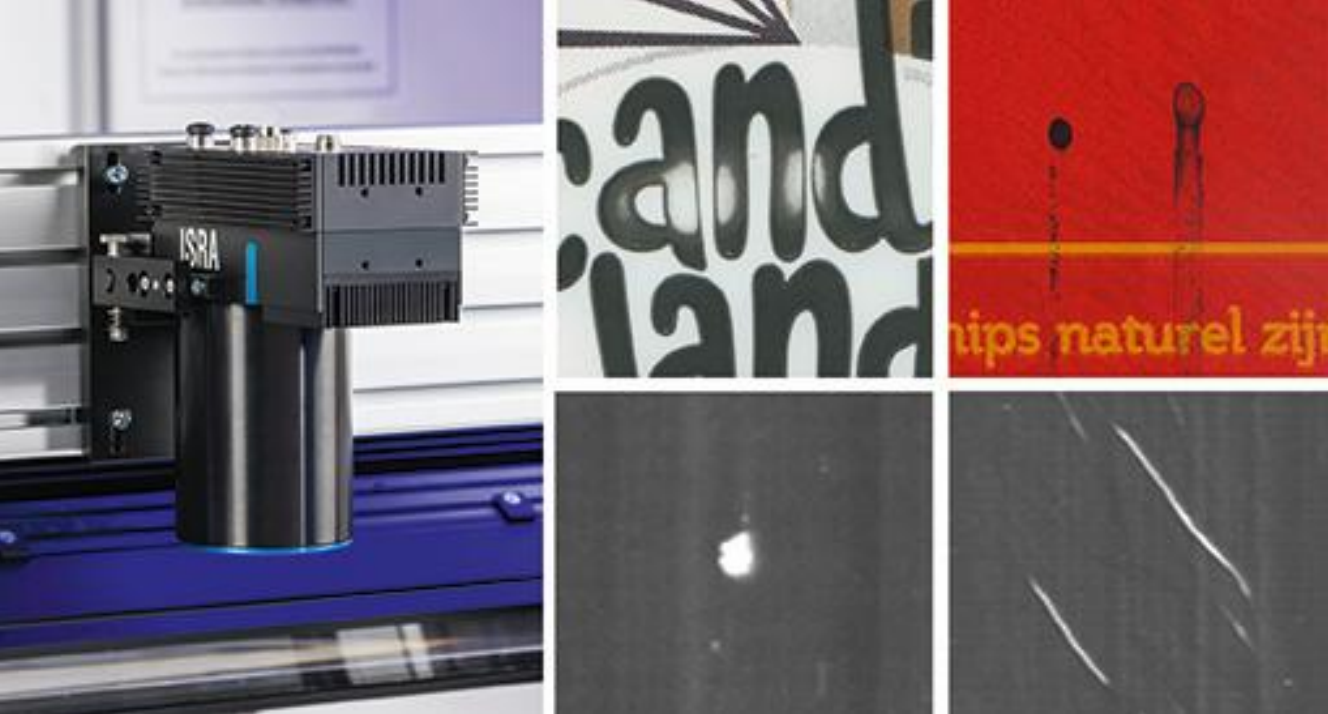 Intuitive, browser-based user interface
At the exhibition, ISRA will also present the SMASH system for surface inspection of unprinted plastic films and non-woven materials. It offers further innovations in the form of its new graphical user interface (GUI) and new intelligent 8K colour camera. This not only detects and differentiates colour defects reliably but also enables black-and-white and colour images to be generated in a single scan.
SMASH's new browser-based Touch & Inspect user interface connects all lines to a single server PC, making it possible to access the system as required from a central point in real-time. All conventional end devices can be used for this, including laptops, smartphones, tablets, and desktop PCs. For example, in an overview of a production hall shown as a diagram on the screen - in which 25 lines are equipped with inspection systems - the tool precisely displays the line that is experiencing is a problem. An employee can now find this position in a targeted manner and access the system and the line with their mobile device through a QR code. Since numerous individual control cabinets and stations are no longer needed, the system saves space and costs.
Real-time status monitoring
ISRA will also showcase its EPROMI Live production analytics system. This software solution monitors the data from the ISRA inspection system, allowing real-time status monitoring that can be accessed anywhere and without needing to install client software. The analysis tool constantly checks the status of the system and acts as an early warning system to detect upcoming problems, enabling them to be resolved or prevented early. This 100% status monitoring is a further step towards greater process reliability.
This article was originally published by ISRA VISION.