Hellmann's tests new smart jar to tackle food waste
Technology
Hellmann's developed the 'Smart Jar' which changes to indicate when your fridge is at the perfect temperature. The jar aims to highlight the right temperature for Brits to reduce food waste by helping keep food fresher for longer.
Hellmann's is currently testing a special edition 'Smart Jar' that has the ability to notify the user when their fridge has reached the ideal temperature. The jar features temperature-sensitive ink that changes its design when the fridge's temperature is below 5℃, revealing a concealed layer.
If a fridge is set to a temperature below 5℃ (as opposed to 7℃), certain foods can last up to 3 days longer, including milk, which is one of the most commonly wasted food products in households. Every day, 3.1 million glasses of milk are poured down the sink.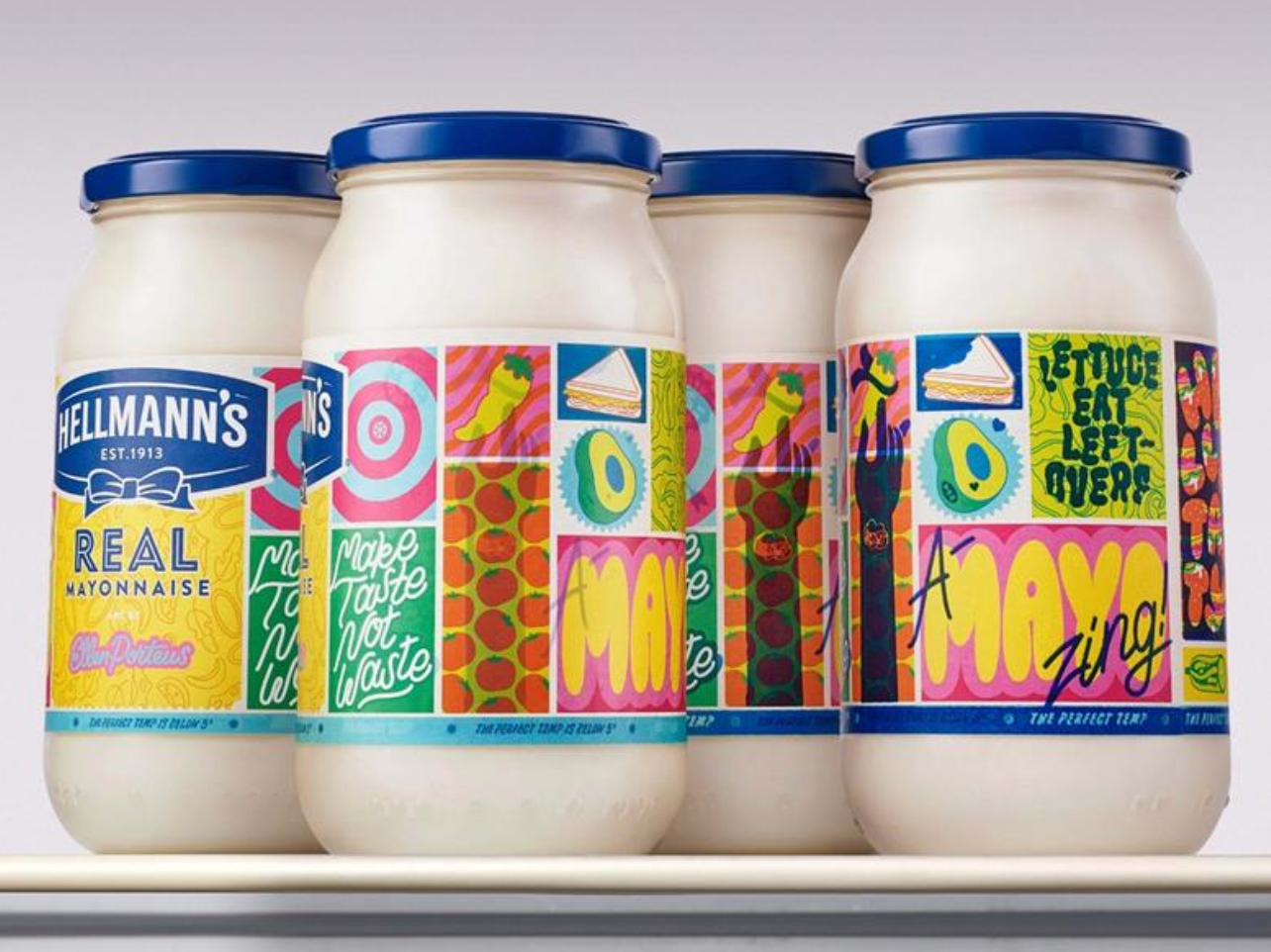 The innovative 'Smart Jar' serves as a temperature checker for the fridge, with the special ink becoming fully visible when the fridge temperature drops below 5℃. Hellmann's has sent trial prototypes of the 'Smart Jar', featuring a unique label design by Ellen Porteus, to their fans, food waste campaigners, and influencers across the nation to raise awareness about food waste.

We know how important it is to make the most of the food you buy. At Hellmann's we're constantly looking to help consumers reduce food waste and save money and think Smart Jar is an innovative way to get people talking about - and solving - this massive problem - Rachel Chambers, Senior Marketing Manager of Hellmann's.
Hellmann's is committed to promoting positive behavioural changes and enhancing the enjoyment of food while encouraging people to be more resourceful with the food they have and to waste less.
The Hellmann's Fridge Night app, launched last year, helps Brits stretch their food and money further through a 4-week in-app programme consisting of weekly challenges and flexible recipes.