Berry and Everbrand collaborate on sustainable packaging for de-icing products
Sustainability
Berry Global is assisting one of Scandinavia's top de-icing brands in achieving their sustainability objectives by supplying them with containers that are produced using post-consumer recycled plastic (PCR).
IS-FRITT, which is a range of eco-friendly de-icing products, recently decided to review the packaging for their brand, which led to Everbrand, their manufacturer, partnering with Berry for a packaging solution.
Berry's proposal was to continue using the SuperLift® container but to now incorporate 50% PCR into its manufacturing process. Additionally, the container's colour has been changed from white to a stylish grey shade to enhance its uniqueness.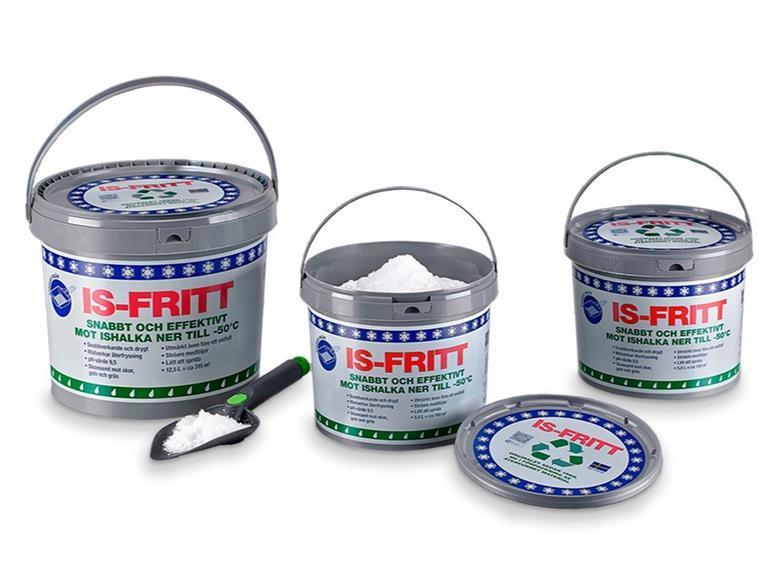 The SuperLift® container is part of Berry's PCR range, which offers a wide variety of containers in various sizes and shapes that contain up to 50% PCR material as a standard feature. These containers are also mono-material, meaning they are made entirely of polypropylene (PP), allowing for continued recycling and circularity.
Everbrand CEO, Alexander Axelsson, explained: "An obvious next step in our sustainability strategy was to change the material composition of the containers we use for IS-FRITT. Our goal was to reduce the use of virgin plastic for packaging and to use recycled material instead while also ensuring that our containers can be recycled again after they have been used."
The containers have several benefits, including being lightweight, easy to handle, and convenient for consumers.