Advanced sorting technology boosts beverage carton recycling in Ireland
Sustainability
ACE Ireland and Panda have joined forces to revolutionise the recycling of beverage cartons in Ireland.
ACE Ireland has funded the installation of cutting-edge robotic sorting technology at Panda's Ballymount facility in Dublin, marking a significant step forward in the recycling process.
Equipped with advanced artificial intelligence, the state-of-the-art robot accurately identifies, picks, and sorts cartons into dedicated streams at the materials recovery facility (MRF). These sorted materials will then be sent to ACE's specialised carton recycling facility in the UK, operated by Sonoco Stainland.
ACE Ireland, representing leading beverage carton manufacturers Tetra Pak, Elopak, and SIG Combibloc, is dedicated to increasing carton recycling rates and improving recycling practices through strategic investments and innovative technology.
Developed by Recycleye and Fanuc, the automated sorting technology boasts impressive capabilities, delivering 33,000 picks over a ten-hour shift. It can scan and detect materials across 28 categories, including beverage cartons. The sorter can be easily integrated into existing recycling lines, offering MRFs a cost-effective solution to drive recycling innovation and separate materials like beverage cartons with minimal disruption.
This partnership marks a significant milestone in enhancing beverage carton recycling in Ireland, promoting sustainability and circularity in packaging practices.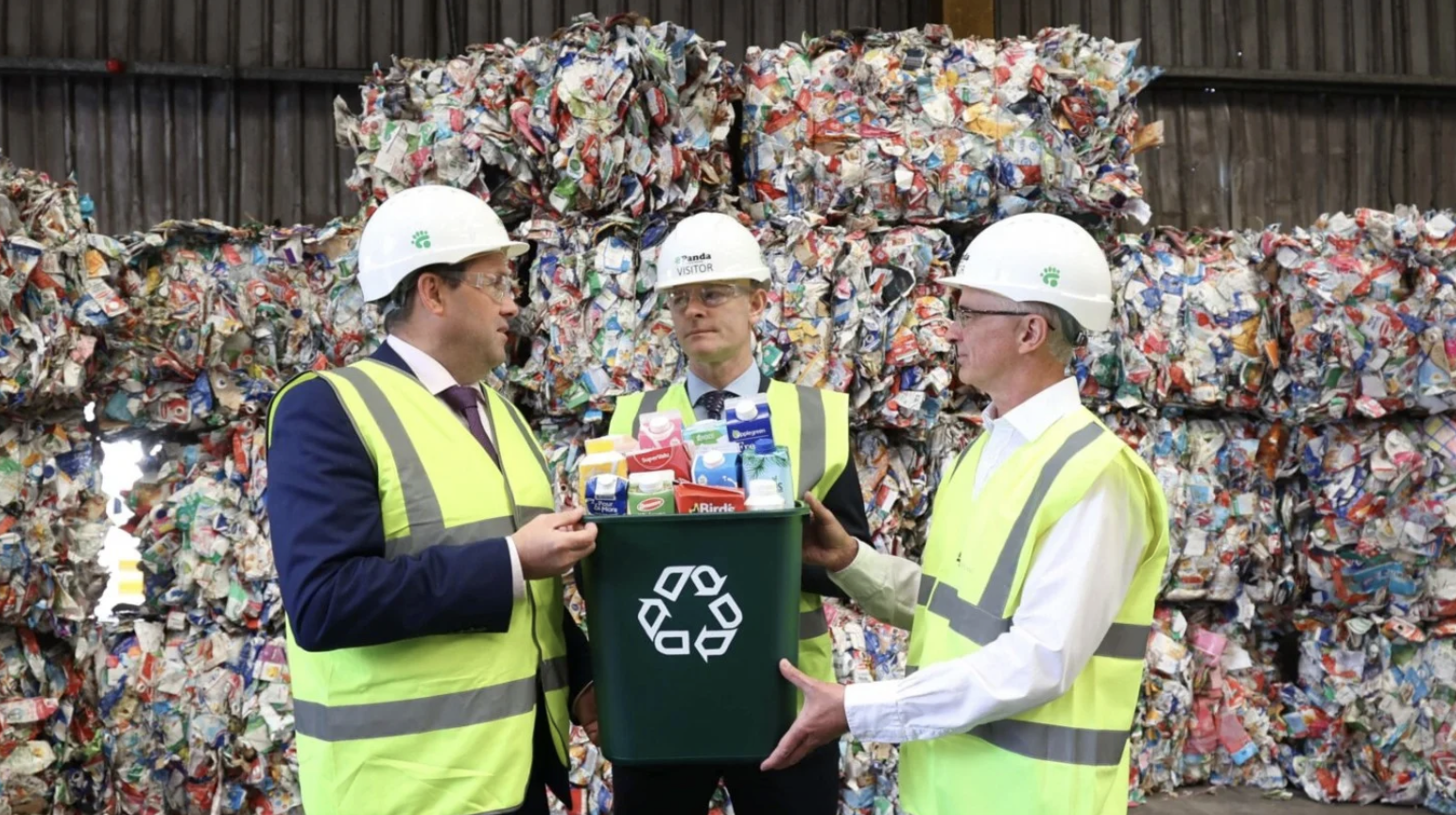 Minister of State with special responsibility for Circular Economy, Ossian Smyth TD officially launched the new sorting technology during a site visit of the Ballymount MRF. Commenting Minister Smyth said:
The creation of a circular economy and the achievement of our ambitious reuse and recycling targets requires strong partnerships and innovative solutions. I'm delighted to be here today at the launch of this new technology, which will improve recycling processes and drive higher recycling rates. Today also demonstrates the important role that cross-industry collaboration can play in the transition to a circular economy.