Quadrel: Automotive and industrial labeling guide
Supplier News
Automotive and industrial labels have strict legal and industry requirements. Most of these labels are required by law and must have enough surface area to present information. There are also design and graphic requirements you must meet, which can present a challenge. Here are items to consider so your automotive and industrial labels meet industry standards.
Legal standards
Safety labels warning regarding voltage, corrosive chemicals, hot surfaces and other hazards must meet ANSIZ535 American National Standards. There are color, symbol, and specific color requirements. You must work within those specifications while also keeping them uniform, e.g., If you choose red for "Hot Surface," all your "Hot Surface" designs must be red.
Chemical labels have global requirements. There are unique pictograms, signal words and hazard classes you must follow. If you ship to foreign companies, you may also have to label them in their languages. OSHA adopted labeling standards from the Globally Harmonized System of Classification and Labeling of Chemicals to create universal warnings.
Automotive is much the same. The Automotive Industry Action Group set standards for bar code height, text dimensions, symbol placement and height and durability. Many of these standards are common sense, e.g., bar codes must be printed with a white background and black ink.
Any other safety labels must be clear, concise and stand out. Use bright colors and large print so they can do their jobs well. Also, don't forget that some people are colorblind, so don't make your labels entirely dependent on colors.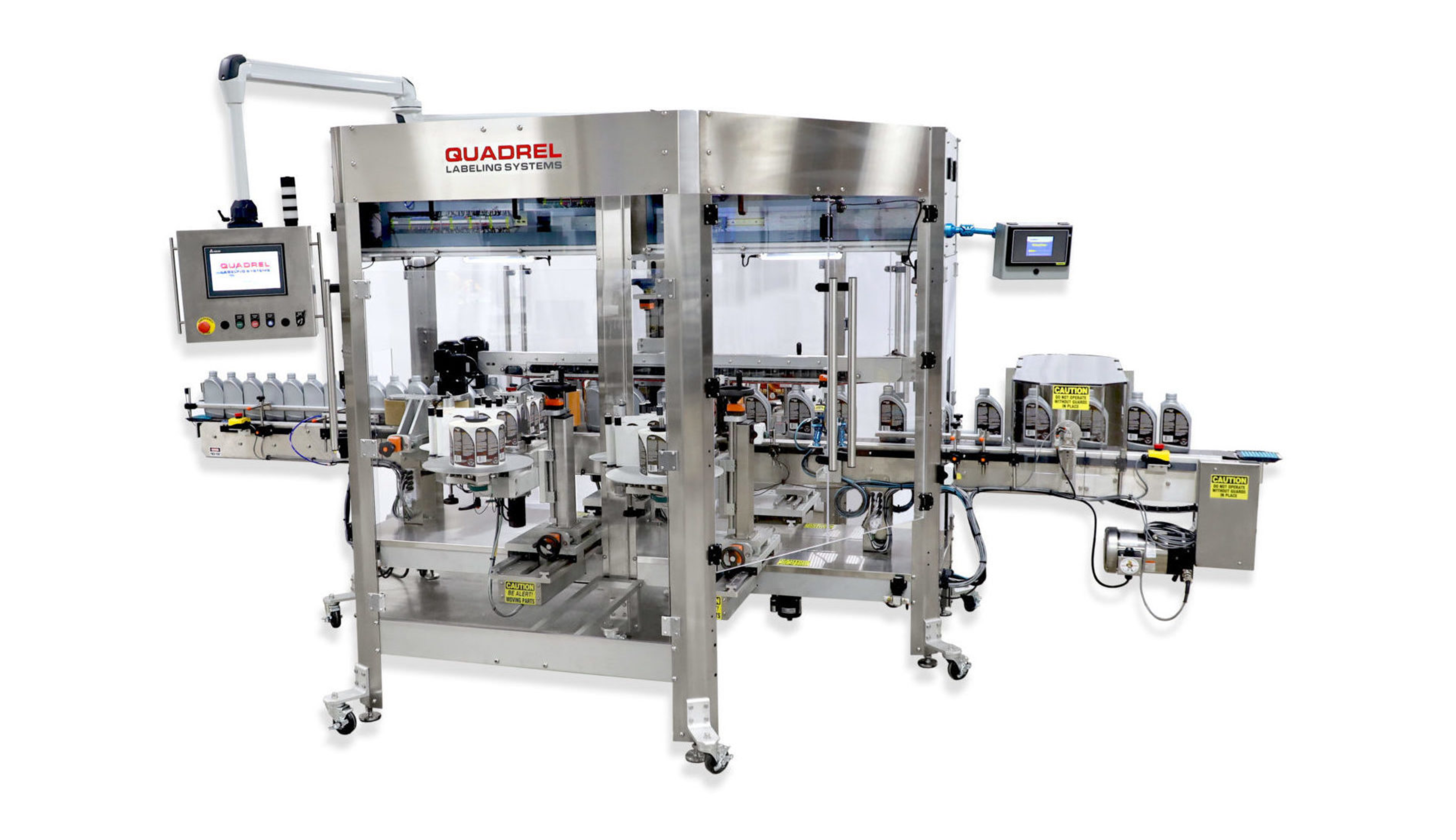 Adhesive
You don't want to use adhesives that interfere with your products. Automotive labeling standards include adhesive types that stand up to heat and pressure, but won't damage a car's inner workings.
If you order labels, let the supplier know the items and their manufacturing settings as much as possible. These environments aren't clean and dry, and air particles can interfere with adhesives. The last thing you want to do is replace your labels because the adhesive couldn't work correctly.
Also, your label may face specific conditions depending on its application. Temperature, exposure to solvents, and sunlight can all affect whether a label stays put. Consider all these conditions not just for use but also shipping and storage.
Application method
Labels applied by hand have different properties than those applied by a machine. Depending on the method, labels print in sheets, rolls, or singles. You want something easily handled if you're not using machines, but if you are, make sure you use the proper label format for that device.
Supply
Next, consider your supply and storage. How many labels do you need? Also, if you order more than you need now, do you have a place to store them? While it is often a good idea to stock up, be sure you have a clean humidity-controlled space to store labels. Otherwise, they may not apply correctly or can even deteriorate.
Quadrel Labeling Systems is your go-to for pressure-sensitive labeling systems. Whether you sell beer, soft drinks or motor oil, we can help you find the right system for your needs and budget. Contact us today to choose your next system.
This article was originally published by Quadrel Labeling Systems.