Newtec to showcase cutting-edge machinery at three upcoming exhibitions
Supplier News
Newtec, a leading supplier of high-quality weighing, packing and sorting machinery, is set to participate in three prominent exhibitions; PPMA, Fruit Attraction and The 2023 Global Produce & Floral Show.
PPMA Show, Birmingham, UK
Stand No. C42
At the PPMA Show, held in Birmingham, UK, Newtec will feature the Newtec Weighing Machine, model 2008PCM, renowned for its precision and efficiency in portioning e.g. fresh, mixed, cut fruits. Additionally, the Newtec High Care Step Conveyor, model HCSC, will be on display.
Newtec's HCSC is a complete turn-key solution - e.g. combined with four Mini Weighers for weighing and packing of fresh, mixed, cut fruits. The High Care Step Conveyor is programmable in seconds and offers automatic and fast changeover for different tray sizes. Containers are fixed during movement enabling high speed.
Fruit Attraction (Represented by Dealer Bialca)
Stand No. 8C26
Newtec, represented by their dealer Bialca, will be participating in Fruit Attraction, where they will showcase their advanced solutions designed for the fruit and vegetable industry. Among the exhibited products are the Newtec Optical Sorting Machine, Model Celox-P-UHD, (four lanes) featuring dual lens cameras for potato sorting, and the Newtec Weighing Machine, Model 4012B2, specifically tailored for citrus products with high-speed weighing capabilities of up to 60 portions per minute at 2kg. The innovative Newtec Laser FlowPack700 will also be highlighted, a cost-efficient fully automatic laser sealing machine for ultra thin film, suitable for a wide range of packaging applications, including fruits and vegetables (products) packed in ultra thin e.g. PE or PP film (down to 8 µm).
Co-exhibitors: Newtec's partners C-Pack & JASA Packaging Solutions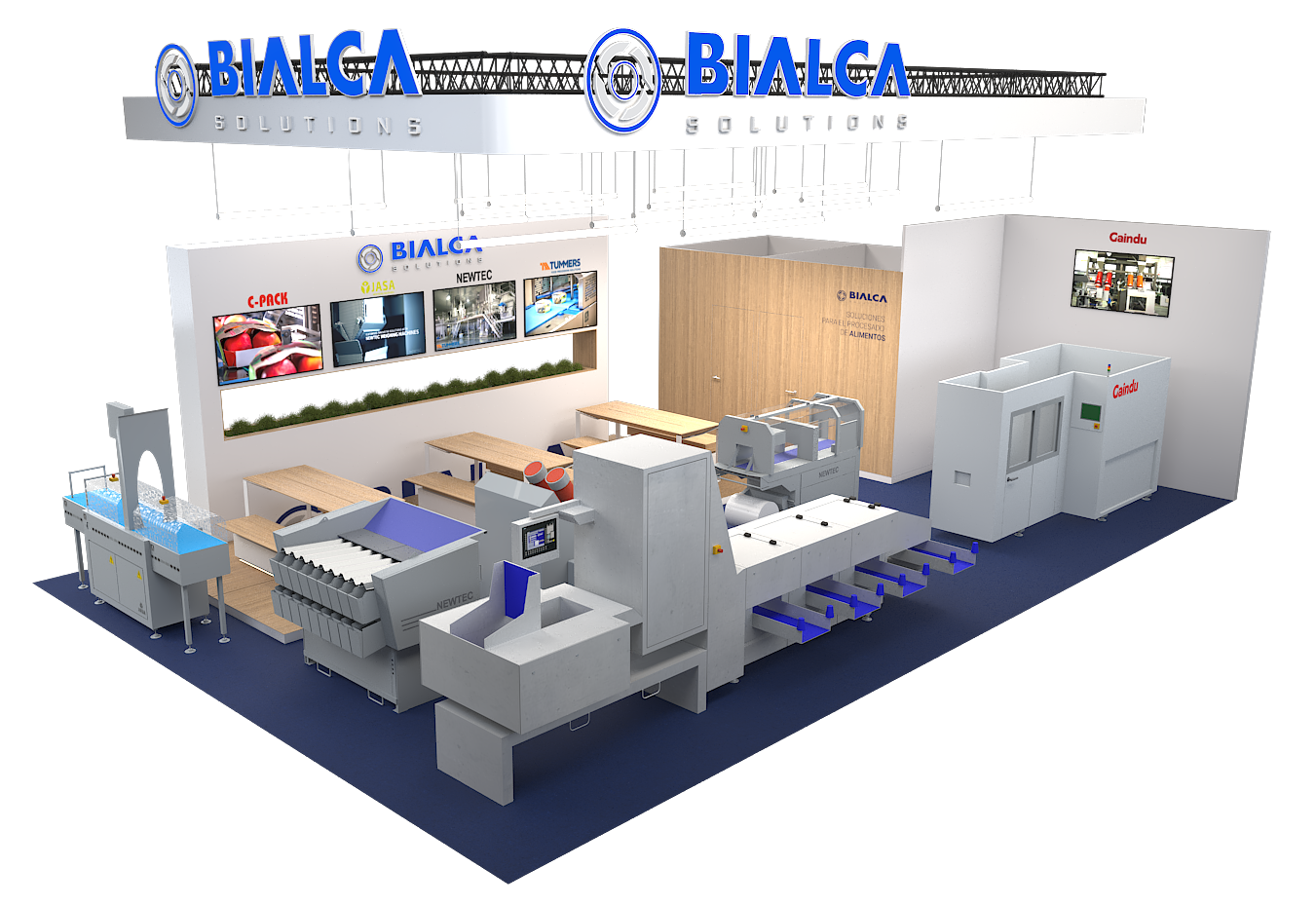 The 2023 Global Produce & Floral Show (IFPA Fresh Summit)
Represented by Dealers AgPak and Fox Packaging
Newtec's participation in the 2023 Global Produce & Floral Show, hosted by IFPA Fresh Summit, will be facilitated through their trusted dealers, AgPak and Fox Packaging. Visitors to the event can explore Newtec's cutting-edge solutions at Booth #3435 by AgPak and Booth #3033 by Fox Packaging.
These exhibitions provide an excellent platform for Newtec to demonstrate their solutions. Newtec invites attendees to discover their latest advancements in food packaging and processing technology.
For more information about Newtec and their products, please visit Newtec's Website.