Another VERSOR machine leaves the assembly halls
Supplier News
VARIO is a model that we send to customers' special orders. It is a professional device with a wide range of applications. It is used to put silicone and tear tapes on the e-commerce packaging.
This hybrid device, equipped with a special bypass, is designed to work both independently and with a folder-gluer. It has as many as 4 unwinders – 1 for the tear tape and 3 for silicone. The VARIO model is distinguished by a modern, low design and ergonomic work.

It achieves a working speed up to 200 m / min. It is characterized by high quality components and trouble-free maintenance. The greatest advantages of the machine are reliable performance and precise application of tapes. It is also possible to combine it at work with automatic multipoint gluers. Thanks to this configuration, we can easily fold and glue the packaging, and then efficiently apply the tapes. All in one pass. Is there a better way to streamline high-volume production? Thanks to specially designed tape dispensers, the VARIO machine allows to apply:
silicone tapes – the process is preceded by the application of the PSA glue
self-adhesive tapes – including one-sided and double-sided, gel, foam and reinforced tapes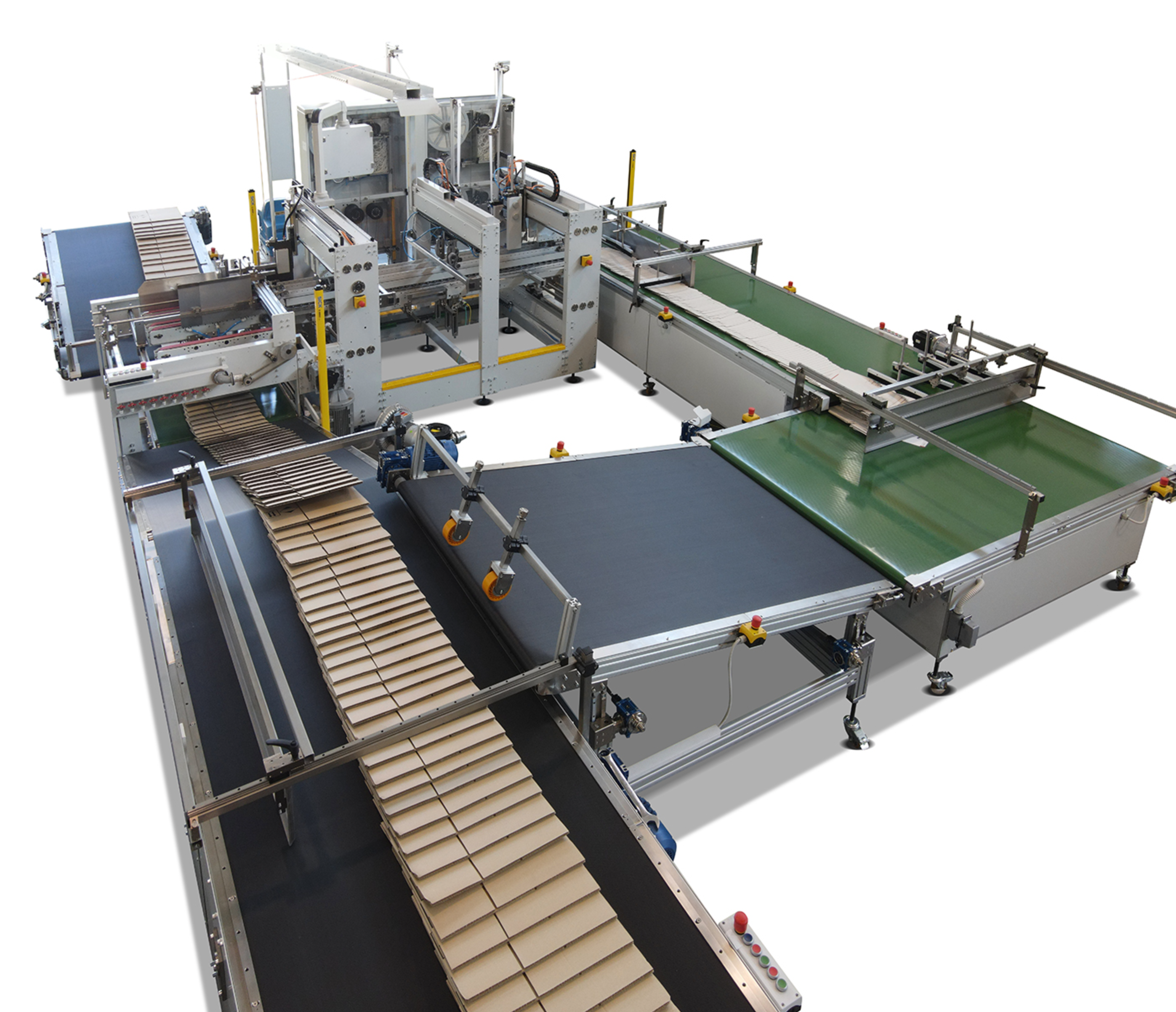 In addition, when using a special design of the feeder, it is possible to transfer products from the folder-gluer directly to the applicator. Thanks to the modular structure of the machine, we can also add a folding segment used for multimail packages. After work the finished packages are transported by transporters to the place where the operator collects the forms and places them on a pallet or gives them to strapping machines. It is possible to carry out orders that only require the application of tapes and to expand the VARIO machine with extra dispensers and sections increasing its production capacity.
The functionality of the VARIO model is fully tailored to the individual needs of customers.
This article was originally published by VERSOR ENGINEERING.