Allpack launches WineGuard™ - pulp packaging fitments for in-transit protection of bottles
Supplier News
Allpack, a leading provider of innovative packaging solutions, is proud to announce the launch of WineGuard™, a revolutionary pulp packaging fitment designed to provide superior in-transit protection for bottles.

WineGuard™ is a breakthrough packaging solution specifically engineered to address the e-commerce wine and beverage industry's challenges. This innovative fitment is crafted from sustainable pulp materials, such as recycled paper or cardboard, ensuring its eco-friendly credentials while delivering exceptional performance.
By introducing WineGuard™, Allpack aims to offer a more sustainable alternative to traditional packaging materials like plastic or foam. This advancement aligns with the company's commitment to environmental stewardship and supports the industry's growing demand for greener packaging solutions.
Key features and benefits of WineGuard™:
Superior Protection: WineGuard™ has been carefully designed with pulp fitments that offer excellent shock absorption and impact resistance, minimizing the risk of breakage during transportation and ensuring the safe delivery of bottles to consumers.
Sustainable Materials: Made from recycled paper or cardboard, WineGuard™ promotes a circular economy by utilizing renewable resources and reducing reliance on non-biodegradable packaging materials. It can be recycled or composted after use, contributing to a more sustainable future.
Customizable Design: Allpack's WineGuard™ fitments can be customized to fit various bottle sizes and shapes, ensuring a secure and tailored fit for different products. The customizable design also allows for branding and promotional opportunities, enhancing product visibility and consumer engagement.
Cost-Effective Solution: WineGuard™ offers a cost-effective packaging solution by eliminating the need for excessive protective materials and reducing the risk of product damage during transit. This streamlined approach helps businesses save on packaging costs and enhances overall operational efficiency.
Consumer-Friendly: WineGuard™ pulp fitments are user-friendly and easy to handle. End consumers can conveniently remove and dispose of them, simplifying the recycling process and promoting responsible consumption.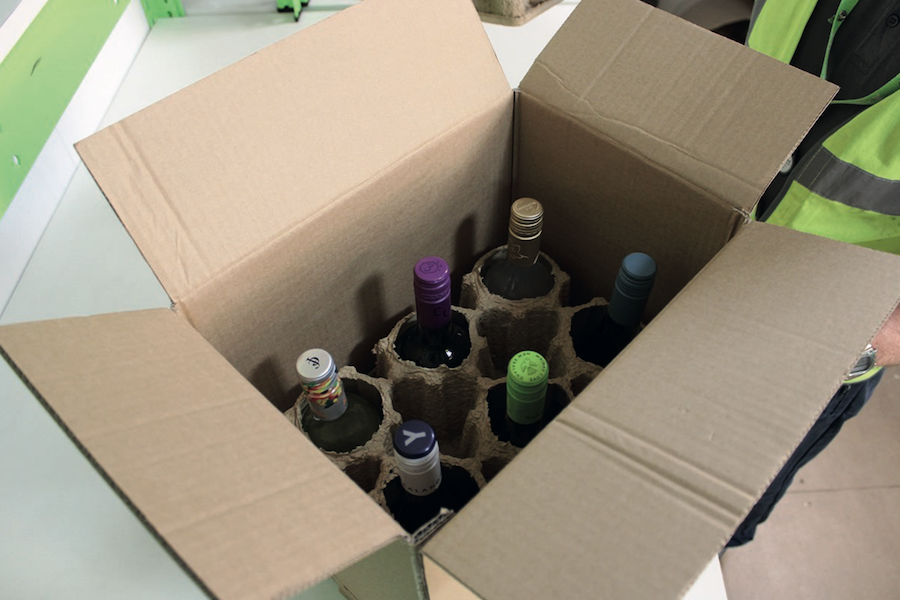 Allpack's Sales Director, Marcus Clarke, said: With WineGuard™, we aim to revolutionize the way bottles are protected during transit. By combining sustainability and performance, we provide a packaging solution that meets the needs of both our clients and the environment. We are proud to introduce this innovative fitment and contribute to a more sustainable future for the wine and beverage industry.
For more information about WineGuard™ and Allpack's packaging solutions, please visit www.allpack.uk.com/wineguard, contact us via the enquiry form, or call us on 0800 783 7017 to discuss how WineGuard™ can support your packaging processes.