Allpack announces 'Summer Open Day' to showcase cutting-edge packaging solutions
Supplier News
Allpack, a leading provider of innovative packaging solutions, is pleased to announce its highly anticipated Summer Open Day, scheduled to take place on 25th July, at Allpack's National Distribution Centre, Somerville House, Cannock, West Midlands. This event will offer industry professionals, clients, and stakeholders an exclusive opportunity to explore the latest advancements in packaging technology and gain valuable insights into the future of the packaging industry and sector.
The Allpack Summer Open Day will feature an array of engaging activities, including live product demonstrations, interactive workshops, and informative presentations by our in-house packaging specialists. Attendees will have the chance to witness firsthand the capabilities of Allpack's state-of-the-art packaging solutions and experience the benefits they bring to businesses across various sectors.
Highlights of the event will include:
Product Showcases: Allpack will unveil its newest packaging solutions designed to enhance efficiency, sustainability, and consumer experience. From eco-friendly materials to cutting-edge automation systems, attendees will witness the innovation that drives Allpack's success.
Interactive Workshops: Industry professionals will have the opportunity to participate in hands-on workshops, where they can explore the latest packaging trends, learn best practices, and discuss the challenges faced in today's competitive market. These sessions will encourage collaboration and foster an environment of knowledge sharing.
Industry-Focused Presentations: Our in-house packaging specialists will deliver engaging presentations on topics such as sustainable packaging, packaging design fundamentals, and process intelligent opportunities. These thought-provoking talks will offer valuable insights into the future direction of the packaging industry and inspire attendees to embrace new possibilities.
Networking Opportunities: The Allpack Summer Open Day will provide an ideal platform for professionals to expand their network and forge valuable connections within the industry. Attendees will have the chance to engage in meaningful discussions with Allpack's team of experts and exchange ideas with like-minded individuals.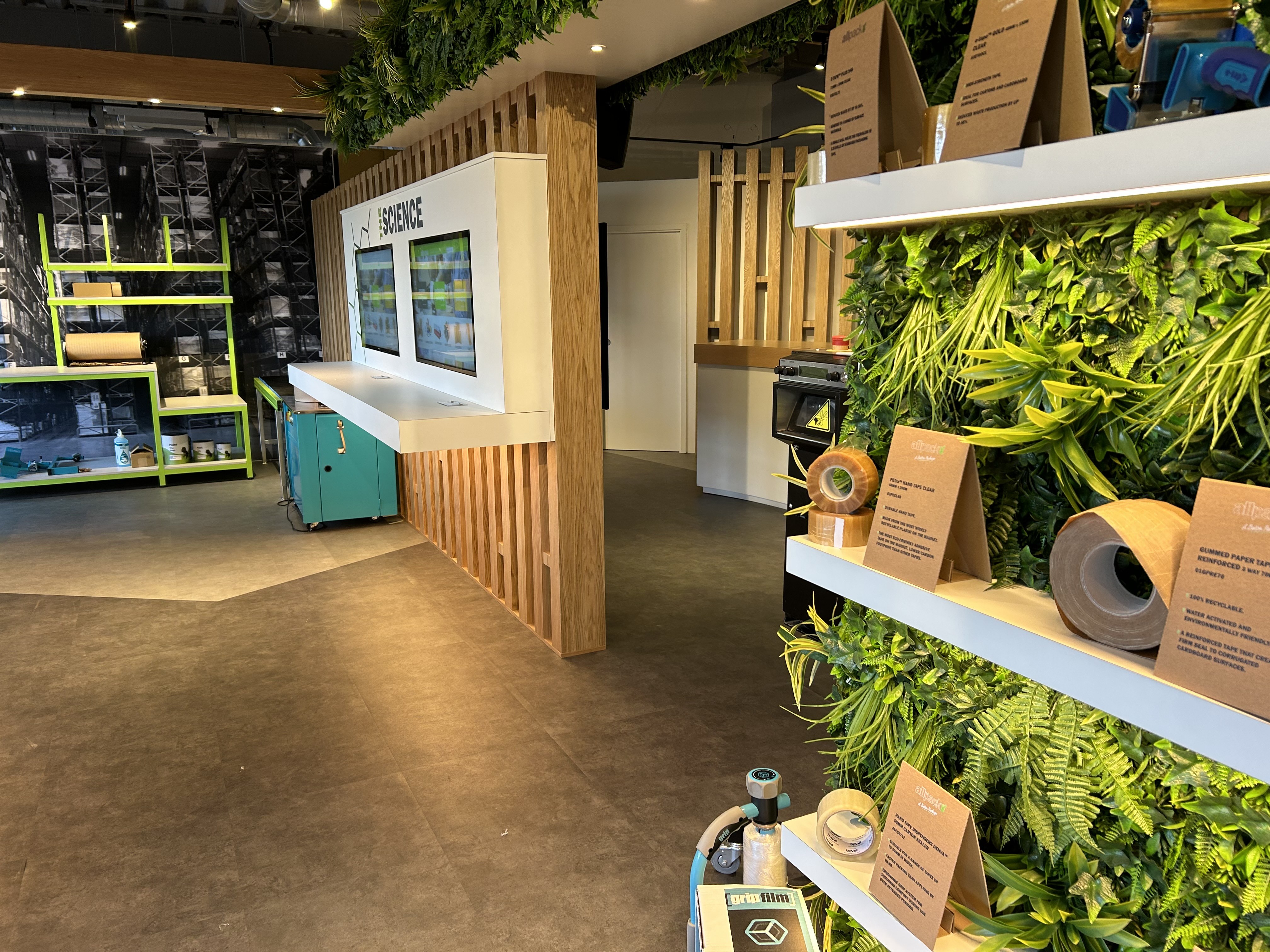 All industry professionals, clients, and stakeholders are invited to attend Allpack's Summer Open Day and experience the forefront of packaging technology.
To secure a spot and learn more about the event, please get in touch with your usual sales representative or email [email protected] or call 01543 396700.