Allpack and Eastpac Group announce strategic merger
Supplier News
Allpack and Eastpac Group are excited to announce their merger, creating a dynamic and comprehensive packaging solutions provider.
The merged entity will operate under the name Allpack, leveraging the strengths and expertise of both companies to offer unparalleled products and services to their customers.
This strategic merger brings together two well-established organisations with complementary capabilities, resources, and market presence. Allpack has a strong reputation for its extensive range of packaging products, sustainable packaging solutions and exceptional customer service, while Eastpac Group has earned recognition for its supportive packaging materials to e-commerce and distribution sectors and range of adaptable solutions.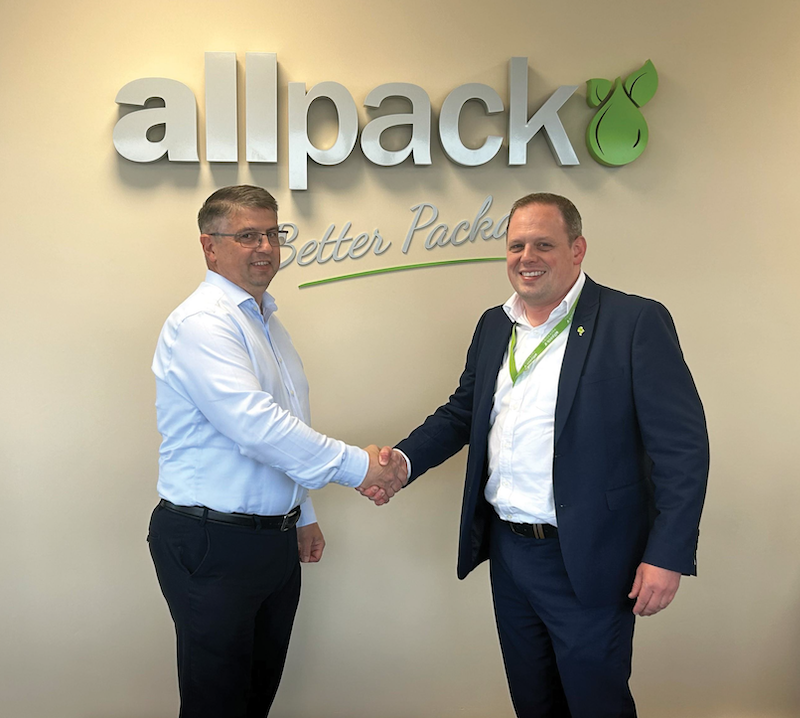 By combining forces, Allpack and Eastpac Group aim to enhance their offerings, streamline operations, and deliver enhanced value to customers.

George Clarke, Managing Director of Allpack, said: We are thrilled to join forces with Eastpac Group and create a powerhouse in the packaging industry. This merger allows us to combine our strengths and leverage our collective expertise to offer even greater value to our customers. Together, we will continue to innovate, expand our product offerings, and deliver exceptional packaging solutions.
The merged entity will benefit from increased production and warehouse capacity, an increased product portfolio, and an expanded distribution network, enabling Allpack to better serve its diverse customer base across various industries.
Graham Rodger, Managing Director of Eastpac Group, commented: The merger with Allpack represents an exciting milestone for both companies. By merging our capabilities, we can better serve our customers, provide them with a broader range of packaging options, and drive sustainable practices. We look forward to a bright future as a unified entity.
The merger between Allpack and Eastpac Group is expected to be finalised by 1st July 2023, with additional details regarding the merger being communicated to customers in due course.